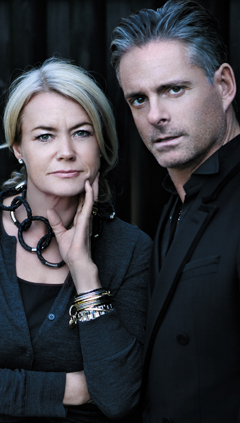 DYRBERG/KERN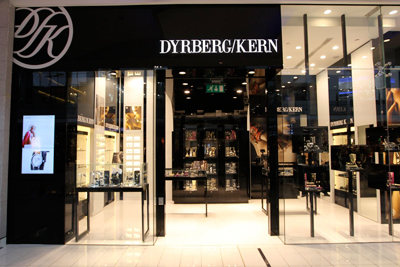 watch brand was founded in 1990 by 2 talented designers of Danish origin – Gitte Dyrberg and Henning Kern. At first the company was involved only in exquisite bijouterie production. In 2005 the rapidly-developing DYRBERG/KERN company was awarded the prestigious "Company Of The Year" title by Queen Margrethe II of Denmark. Bijouterie collections are constantly being enriched year by year.
Since 2002 DYRBERG/KERN company has been producing wrist watches. Original DYRBERG/KERN watches are notable for their exclusive design and the unique materials usage. They combine classic style with modern details.
The Gravity watch collection is a bestseller among luxe-class watches. The collection's models are equipped with Japanese quartz movements. The models come with brown or black leather straps.
The sports Kinetic collection models have geometric design and will ideally suit active people. The models are equipped with Japanese quartz movements. They are notable for their high durability and quality. All models' dials are covered with crystal glasses.
The premium class models from Larissa collection are the most popular. This watch's movement is guaranteed by Japanese quartz movements. The dials are covered with crystal glasses. One of the watch's most attractive peculiarities is the bezel, decorated with 18 Swarowski crystals. These luxurious models are handcrafted in accordance with the hoghest quality standards.
A DYRBERG/KERN wrist watch, being a real work of art, will become a genuine pattern of your inimitable style.