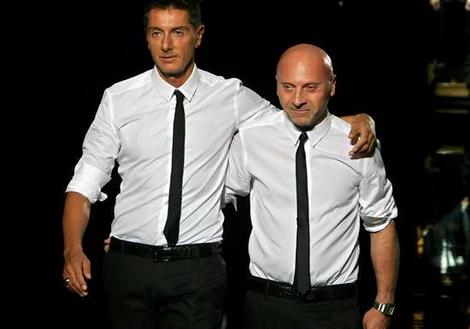 The modern Cinderella and her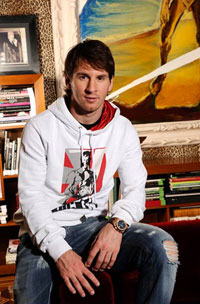 prince don't rely on a mere chance and punctually watch midnight approach by their wrist watches. These watches can deservedly be D&G (Dolce & Gabbana) company's watches.
The Italian D&G brand is a world-famous fashion clothes, footwear, accessories, perfume and, since recently, watch brand. The company was founded relatively not long ago.
Dolce was born on the 13th of August, 1958 in an Italian city of Palermo, where he worked as a tailor apprentice. In another Italian city, Milan, Stefano Gabbana was born on the 14th of November, 1963. That is where he started studying graphic art and worked as a graphic artist. In 1982 Dominico Dolce and Stefano Gabbana met at an atelier in Milan and this meeting act as a new fillip in the fashion industry. Some time after they set up their own studio. In 1985 they gained wide popularity after taking part in the "Milano Collezioni" fashion show. The next year their first collection was officially shown at the "Real Woman" show. In 1987 they opened their first outlet. In the 90-s D&G company starts cooperating with many celebrities, whose clothes they make up.
In 2000 D&G company started producing watches, called "D&G Time", which almost managed to catch up with the watchmaking industry giants for a short period of time. A license for watch production was issued to an Italian "Binda International" company, known as a producer of its own brands' watches: Breil and Wyler Vetta, and also as the biggest Nike,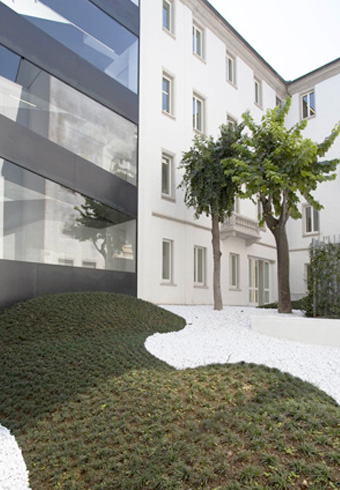 Seiko and Lorus distributor in Italy. In 2006 Binda Group started working in the markets of Russia, the Czech Republic, Slovakia, Estonia, Poland and Ukraine. Dolce & Gabbana sells 1 million of watches for the prices of 250-400 Euro annually. D&G watches were presented in their full assortment of over 50 models on a huge display, occupying a whole wall, at the BaselWorld 2010 exhibition. Unlike other brands, that first tend to classics, then to luxe-class presentability, then to intellectual minimalism, D&G watches are extremely clearly focused on modern aggressive design, bright colours and casual style. Colour, extravagance, non-conformism in design – all this tendencies can be followed in D&G Time watch collections. The brand's watches are positioned as watches for active young people, who live intensive lives, prefer to differ from other people, for young men, who don't want to be out of step with the latest fashion trends and want to be constantly in the center of everyone's attention. Every collection's model is able to attract your attention at once. A peculiar decorative element of all collection is the D&G logo, indicating the products' distinctively high quality and stylistic originality. For example, the "A Matter of Seconds" collection, with its models, made to demonstrate and amaze with their new designer solutions and a wide variety of different new shapes and displays.
The "Quartz City" collection's models allow their owner to seduce and always stay in the center of attention. It has a special attention, drawn to the dial's workmanship and the nontraditional shape.
The "Precious Time" collection includes traditional everyday models with uncomplicated straps and brightly highlighted displays.
The "Milan-Moscow" collection's models are distinctive for their ideas' and details' bold and unusual innovation, combining the futuristic and the classic with glamour and usage of unusually fashionable colours.
This D&G Time brand's collection consists of chic and extravagant models for women, intriguing unisex versions and durable men's models.
The "Be Mine St.Valentine" collection's models are represented in limited edition and will become a great present for the person you love. D&G Time collections list can be continued, you just need to choose the model, that reflects your temper and your aspiration, your attitude to this wonderful world better, than the rest.