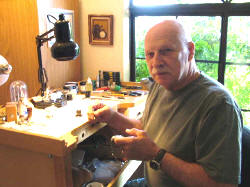 D.Freemont company produces limited edition watch collections. Each collection has not more, than 300 pieces.
D.Freemont watches are a wonderful combination of innovative technologies and unusual designer solutions, executed in classic style. The brand has produced the following watch collections: "Airbatic", "Voyager", "Sapphire Series", "Santorini", "New Yorker", "Mt. Palomar", "Basel SS", "Regulator SS", "Voyager SS", "Rodeo".
The watches are equipped with Swiss ETA movements, the cases are made of stainless steel or 18-carat gold, the dials are covered with sapphire crystals, the straps are made of natural leather. The watches' designers pay great attention to details.
The company's products are within the medium prices range: D.Freemont watches are affordable for people with a medium salary.