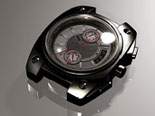 "Design Factory" is the company, that has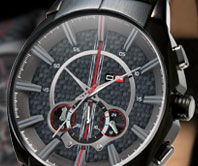 its own signature: the brand's watches are distinctive for their unique, original design. Their main goal is to become the brand's inherent attribute and a bright style accent. The brand's wrist watches are especially well-known in the sports watch segment. They reflect the most bold designer solutions. Design Factory experts have created watches, combining style and unique technical specifications. The company's style is very dynamic and it reflects all latest fashion trends. D.Factory watches are made for self-assured people, who strive for everything new and non-standard. Innovative technologies and high quality materials are used in these watches' production. The cases are made of stainless steel, the straps – of leather or carbon, tha dials are covered with mineral crystals.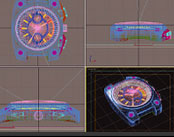 The brand has produced 3 watch collections: White Label, Red Label and Black Label.
The White Label is the brand's leading collection, executed in urban style.
The Red Label collection is designed for men, leading an active way of life.
The Black Label collection consists of watches with futuristic design, made of high quality materials.
The brand's watches are produced by the South Korean "Samsung Watch Company".
You can buy a D.Factory watch from the company's official dealers.