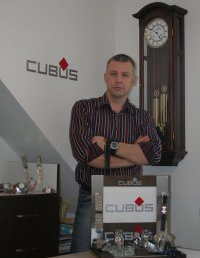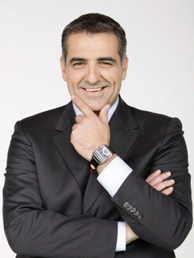 A young Croatian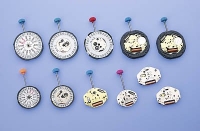 company for the production of original watches Cubus was founded in 2009. The company is privately owned by its founder Mijo Tulicic. According to the founder, he "launched a new brand, as opposed to the worldwide famous watch companies". The Latin word "cubus" means a cube. This geometric figure in red is the national emblem of the Republic of Croatia.
Collection of watches Cubus includes more than 100 models. Cases of models are made of stainless steel and are designed on the basis of such well-known mechanisms, as Japanese Citizen and Swiss ETA and Ronda.
Models of women's watches are presented by popular Croatian models Tina Katanik, Andrew Kupor and Dzhosipa Kutsik, and models of men's watches are presented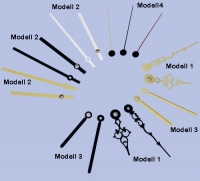 by famous Croatian dancer Istvan Varga.
Model Balance of the collection Cubus is a miniature sporty watch with elements of classic. Water resistance of this model is up to 100 meters. The case and bracelet are made of stainless steel. The dial is made in two color versions - blue and black. It is equipped with sapphire glass and with time indicators.
Graceful case shapes of models range from the collection Contessa are decorated with original inlaid by Swarovski crystals, and the hands are made in retro style. Straps are made of leather or the same model can be fitted with a stainless steel bracelet.
The low price range of models and high quality of materials and mechanisms earned a reputation of luxury products for the company Cubus, which products comply with the fashion trends of the modern world. If you want to emphasize the individuality of the image, then you simply need to buy a watch Cubus, and the people around you will appreciate your taste.