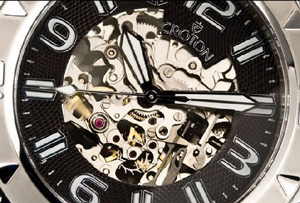 The watch company Croton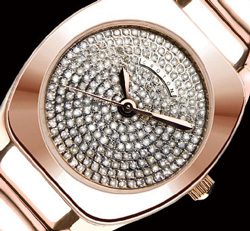 was founded in 1878. Headquarters of the company is located in the United States. In the mid of 1900s, Croton has become one of the most popular and respected names in the watch making world. On the watch market the brand has established itself as a standard of quality, accuracy, style and design. In production of watches the company uses high quality materials: cases are made of stainless steel, dials are covered with sapphire and straps are made of leather of exotic animals. Wrist watches Croton are equipped with Swiss or Japanese quartz movement.

Design approach of the watches Croton gives preference to modern classics and business rhythm of a large metropolis. Charismatic image is highlighted by details of watch design: enlarged hour markers, some hypertrophied cases and expressive dials.
The watch collection of the company Croton includes male and female models.