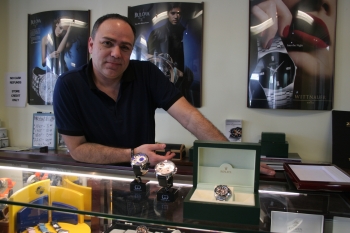 The watch company Crossover was founded by Anthony Poz in 2003. Love to the mechanisms and jewelry inspired him to create a company that produces luxury and unique watches. After graduating from high school in Philadelphia, he took his first steps in the jewelry industry as an employee. Anthony entered the jewelry school, then opened a small jewelry store in New Jersey and began collaborating with various jewelry companies. Very soon, Anthony became famous jeweler in New Jersey. Made by him rings, bracelets, earrings have left no one indifferent. An exclusive watch World Timer impressed everyone with its appearance. The local time is shown on the main dial of large model, the time of New York, Rio, Paris and Beijing is shown on four small dials. The watch case with 5 time zones is made of stainless steel, gold or platinum, set with diamonds. The case back is engraved by hand model; glass is mineral, strap is made of genuine leather. There are also models with steel bracelets. The dials are made in different colors.
Today many famous rappers and athletes wear the watch World Timer by Crossover.
The company also produces chronographs, with cases made of stainless steel, with sapphire glass, leather straps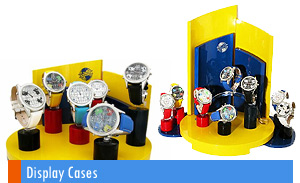 or steel bracelets. The watches are equipped with Swiss movements. They are waterproof.
Anthony creates wrist watches with three time zones, which cases have the shape of a triangle. Steel bezels are adorned with diamonds, glasses are mineral, and straps are made of leather. The watches come with colorful straps, which can be easily changed.
In addition to round and triangular cases, the company produces watches with square cases, made of steel and decorated with 282 or 538 diamonds. The dials are also decorated with various shades of diamonds. Glass is sapphire, straps are made of leather.
All watches Crossover are equipped with Swiss mechanisms that ensure reliability and accuracy.
Currently Anthony is working on a new collection Rose Gold.
Buy watch Crossover one can from authorized dealers or order it on the official website of the company.