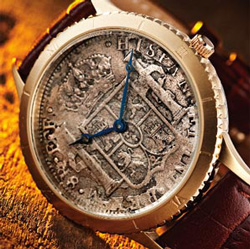 The Australian - Swiss watch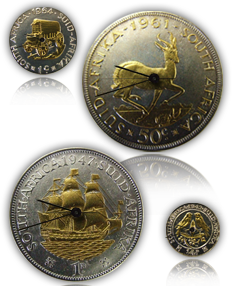 company Coinwatch was established in 1984. The headquarters of the company is stationed in South Africa, in the province Guateng. The name of the company speaks for itself: Coinwatch produces watches, dials of which represent the gold / silver coins or medallions. Basically they are unique coins, withdrew from circulation. Coin-dial is "dressed" in steel or gold case. The company's designers make the most aesthetic features of a coin, highlighting their benefits against the background of the case.
The collection of company presents in six lines: Classic, Contemporary, Elegance, Gen, Summit and Diamond. All watches are equipped with Swiss mechanisms Ronda.