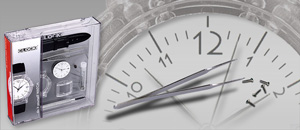 Art of Time is an innovative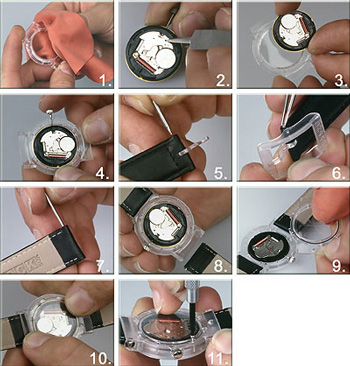 company specializing in design and advertising. The company was founded in 1996 in Austria. In 1997 the company has developed the idea of creating high quality and exclusive watches made of precious metals. However, later the original intention of the company has been changed somewhat, in the result was created the world's first wristwatch Clock Box with a unique concept of DO-It-Yourself (DIY).
The company offers its customers to join watch making and create own model. Watch kit Clock Box comes with detailed instructions and all the necessary tools for watch assembling. All parts of watches are made in Switzerland, which guarantees their high quality. Transparent watch case is made of a reliable carbonate plastic; glass is mineral, which is scratch-resistant. Watches are equipped with Swiss mechanism Ronda 515. The assembly is performed in just 11 steps. Art of Time offers its customers a choice between a standard design solution of the company and their original version with their own logo.