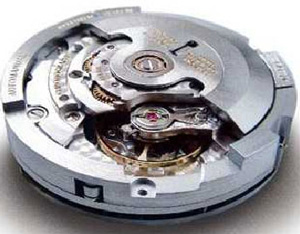 Chronographe Suisse Cie The most Italian of Swiss brands Chronographe Suisse Cie appeared in the watch industry in the early twentieth century. A passionate desire of one person to continue creating of the excellent watches helped the company to survive times of crisis. Today, skilled watchmakers create impressive and original timepieces for watch factory in La - Chaux - de - Fonds, which occupy a worthy place in the watch industry.
At the beginning of 50th the company Chronographe Suisse Cie released a collection in versions Continental President, Gransport and Riva. President is a luxury city model, Gransport is sport watch for lovers of high-speed sports and Riva is watch for diving.
In the early 80th the company produced wrist watch Mangusta, which name is synonymous with the famous Italian sports car brand. This legendary chronograph, created in 1979, thanks to its avant-garde design and parameters, was the progenitor of an entire generation of sports watches. This model was designed for car lovers of this brand, although it was pleased by fans of boats. Chronograph La Mangusta Supermeccanica satisfy the most refined tastes of connoisseurs of these amazing tools and quite fit the definition of a "masterpiece of pure aesthetics." Urban look of the model does not deny these watches the status of sports. This model was awarded the title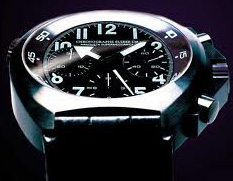 "Professional Instruments". The model has a rotating bezel, the dial is covered with the glass in thickness of 3.2 mm, and thanks to it these watches can withstand immersion in great depth.
Not to be outdone by modern trends, the company Chronographe Suisse Cie, deviated from the traditional standards of mechanical watches, was developed chronograph Calibre 26. This watch movement with automatic winding and adjusting for the five provisions has power reserve of 45 hour.
In 2005 the company Chronographe Suisse Cie introduced a model Mangusta Supermeccanica Stupenda, which inherited certain features of its predecessor - La Mangusta Supermeccanica. In the steel case there is automatic movement CSC 266C20. The dial is covered with sapphire crystal. Strap is made of alligator skin. Wristwatches of Swiss watch brand Chronographe Suisse Cie, no doubt, will give its owner the elegance and accentuate his taste.
Buy watches Chronographe Suisse Cie one can from authorized representatives of the company.