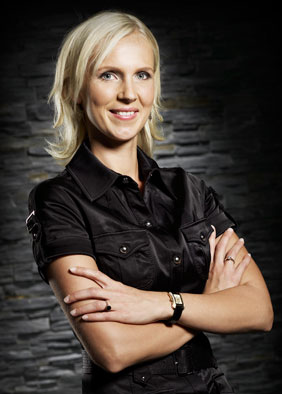 The founder of the Danish watch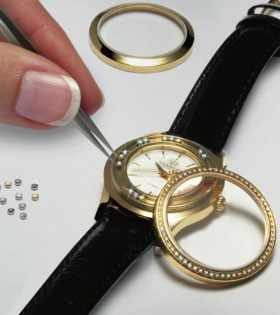 company Christina Design London is designer Christina Hembo. Christina graduated from the London University of Arts, which is considered one of the best universities of design in the world. Such famous designers as Alexander McQueen, Stella McCartney, and Jimmy Choo studied here.
However, despite the name of brand, watches by Christina Design London are made not in the UK, but in Switzerland. Perhaps that is why this watch so smoothly combines the British accuracy and Swiss quality. Very soon, wristwatches of the company Christina Design London appeared on the international market. Buy watches of this brand one can all over the world. The success of this brand is in the design of watches that are different by their luxury and refinement. For the manufacture of watches Christina Design London designer selects only the most reliable mechanisms and high quality diamonds that adorn the watches Christina Design London. Christina notes: "With the watches people emphasize their character and taste. This is what inspires me to create luxurious and original watches with sophisticated design and top quality diamonds". "Diamonds of top quality" are diamonds that are processed and they are evaluated by 4 criteria: clarity, cut and proportion, color and carat weight. Diamonds that adorn the watches Christina Design London are full-cut diamonds, have color Top Wesselton and transparency of the category WS. "The full-cut diamonds" are used to describe a certain kind of diamond processing. Full-cut is one of the most complicated and expensive. These diamonds have 57 facets, and reflect the play of light lighter in a stone.
The company produces women's and men's watches, cases and bracelets, which are made of stainless steel 316L, glasses are mineral or sapphire. The hands of some models are covered with luminescent cover, straps are made of leather. Cases and dials are decorated with diamonds. All watches Christina Design London Watches are waterproof and equipped with Swiss quartz movement Ronda.