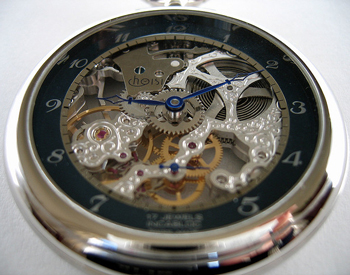 Active growing on the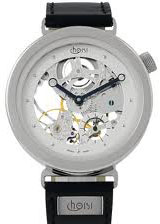 market of modern watch industry, the company Montres Choisi was founded in 1924 in Switzerland. The headquartered of the brand since its foundation is locates in the capital of watch making Bien, located at the foot of the Jura Mountains.
The company Montres Choisi is a brand, capable of designing mechanisms, to create a design, to assemble and sell. The company is committed tradition of Swiss watch making industry. Models of watches are fully assembled by hand and match the category «Swiss made». The number of employees varies from 5 to 10 people.
Individual pieces and original design solutions - these are two distinctive features of the models, which are undeniable excuse to buy a watch with a logo Choisi.
Especially in the assembly of most models are used Swiss mechanisms. The brand produces open worked watches, which are single-button chronograph. Watch cases are made of stainless steel or 18 carat white and yellow gold. The model is equipped with functions of indicating hours, minutes and seconds. Power reserve is 38 hours.
Extravagant ladies model is made of yellow gold of the highest standard. Diameter of the case is 48 mm. Open worked mechanism is also made of gold. The model is designed based on the Swiss mechanism ETA 6498-1. Strap is made of genuine leather in black or white color. Model included an elegant case made of wood.
In 2009 the company was taken over by brand Ocean 7, but as a watch brand, it continues to produce models with a logo Choisi.