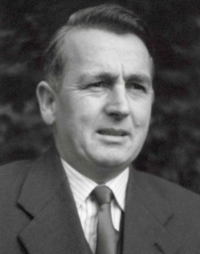 The producing of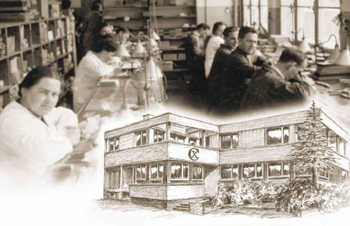 watches Charmex comes back to 1926. At this time, had just begun a career of Max Bürgin, the current owner's grandfather, the master of horology, which, together with other local old watch companies, is the center (nucleus) of watch making in Switzerland. Watch workshop was situated in own estate company of present owner's grandfather, in a small town near Basel, close to the commercial port. Wrist watches Charmex are a world known registered trademark. They were kept for years a high aesthetic level of claims in the union with this quality. It remains the same today. Present of watches, high quality of Swiss watch making is based on the best ten-year tradition and precision. The large sums were allocated for research of watches, for development of their original design. "Give the customer the maximum quality" - is the motto of the company Montres Charmex, which manufacturers rigorously followed throughout decades. Products of Charmex are featured by their exquisite design and outstanding quality. Products Charmex is a prestige, combined with a delicate taste. Watches Montres Charmex are presented in different collections. The company's designers anticipate breath of volatile fashion, regularly offering new items, which reflect the swiftness of life and the constancy of the basics. The range of wrist watch brands Charmex of Switzerland divided into the following categories:
Classic: elegant, very flat, self-assembly and tested by experts of firm, perfect shape, 10-micron gold coating, handmade strap made of alligator or lizard leather.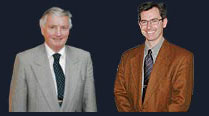 Jewels: 10-micron gold plated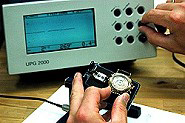 or palladium-plated, decorated with semiprecious stones, some models are also used gems of the world famous company Swarovski, extra strong and very transparent sapphire glass. The presence of straps in different colors and textures can successfully combine the watch with the clothes and the mood; there is also a great selection of dials in different shades. To this series is a collection of watches, released by order of the Corporation of Swiss banks. They are packaged in a marvelous lacquered box, with a softest husky inside.
Chronographs: since 1994 the company Montres Charmex SA has manufactured watches under the brand name Swiss Military. This is a professional watch for sports, aviation, army and navy. Some models of chronographs Swiss Military are supplied with a knife-known Swiss company Victorinox (manufacturer's certificate attached to a gift box). 1995 - Launch of jewelry watches commissioned by the Corporation of Swiss banks. Men's watch is decorated with the dial made of gold 9999 and with an emblem SWISS BANK interchangeable in all circumstances. The watches Montres Charmex registered trademark Charmex of Switzerland around the world, and today these watches have a presence in more than 50 countries.