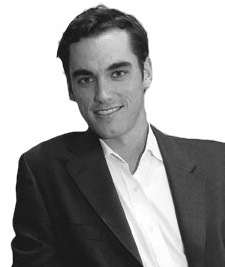 Watch brand Celsius X VI II was founded in 2006 in Paris. Known in the world of telecommunications and mobile communications, the company decided to expand their capabilities and range of consumers. The company began to make mechanical watches built into the mobile phone.
About such a mobile phone which can be reunited with complex mechanical watch, thought well -known engineer Thomas Pryuvo, when he flew from Paris to London.
During four years the company step by step has worked on this project, and, eventually, at the Basel exhibition in 2011 was presented only a single model of that watch - phone LeDIX. Buy LeDIX can watch in a jewelry store of Harrods in London on the first floor in the Department of Fine Jewellery and Watch Room. This unique watch - phone costs about 300,000 EUR.
Model LeDIX is a watch that are integrated into a mobile phone, more precisely, the mobile phone with integrated into it watches. In any case, it will be the first model cell phone with a tourbillon.This watch is designed on a patented mechanism Remontage Papillon, which is intended for use and storage of kinetic energy produced by the owner. Thus, every time when the watches is closed or opened, range is increased by 3 hours, and the power reserve of wound springs is 100 hours. Power reserve is set below the main dial. Flying tourbillon with diameter of 36 mm is visible from both sides of the case. A special shock-absorbing system is equipped with 4 springs regulating the course of a node.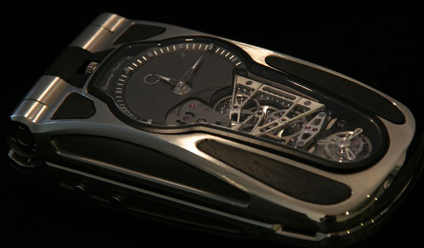 The entire watch mechanism comprises of 330 components and is installed in an aluminum container with a titanium-ceramic GL-coat.
The case is made of titanium, and decorated with black wood. Models with such cases are released in total of 18 pieces, and 28 watch- phones released with cases made of titanium coated with black PVD-coated inserts and carbon fiber. In different Hour indexes performed in Arabic or Roman numerals, which are protected by 7 sapphire crystals, some of which are superior to conventional standards of traditional watch making and have two radial curvatures.
The model has an impressive weight of 245 grams. Calls are made by the board Sagem 2.75G, which gave the company Sagem Wireless, the model LeDIX has a set of functions at its disposal, like all modern mobile phones. The phone beside watch also attached headset hands-free, tie-pin, bag in the shape of the holster, like a pistol and hand-stitched, as well as a docking station for charging.