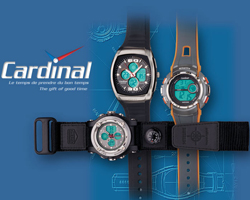 The «Wenger Watch Company»,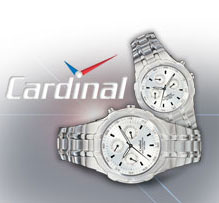 producing watches «Cardinal», was founded by Wengers family in 1923. Now, the company «Wenger» is managed by the third generation of the family. This watch brand offers only high quality product that consumers can rely on. «Cardinal» offers a wide selection of unique watches of different designs.
The watches of this are made in Switzerland. Cases and bracelets are made of stainless steel, there are also models with rubber or leather straps. Dials is large, that easy to read. Cardinal products are practical and reliable.
The company Wenger uses the latest technologies and quality materials in the watch production. The timepieces always surprise with their fresh design solutions that can satisfy even the most discerning consumers. One can buy the wrist watch Cardinal from authorized dealers. You will be given a two-year warranty card.