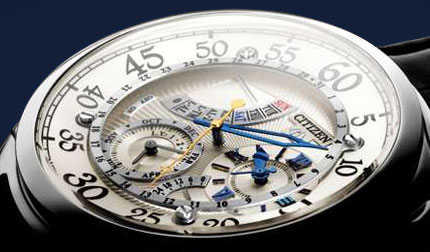 Belief in heaven and earth connection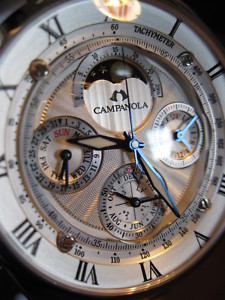 was embodied in many human creations. People believe in the pre-defined event by stars. Ultimately, these beliefs are also reflected in a wristwatch, which became the key to unlocking mechanism of the heavens. Stars, planets, moon, sun, time, frequency of natural cycles - all of which can be represented by a watch, one of the most important human desires: the desire to know the principles of the world.
In this sense, «Campanola» is the dream of man to know the universe. In addition to the value of the mechanism, these measures of time if "carry" the Universe at the dial of your watch. The products of the brand «Campanola» are the result of painstaking work by many watch makers involved in the creation of these hours. Case, dial, strap and movement assembled by hand.
The watches Campanola are produced in limited edition of 500 copies. At first they were presented in 2004 at an exhibition in Basel: then watches Campanola with minute repeater were presented by the company Citizen, they were quite worthy to become a family heirloom and passed down. The mechanism of this watch is quartz, and of the batteries will last two years. Silver dial, beige strap is made of ostrich leather - that's not all the advantages of this model.