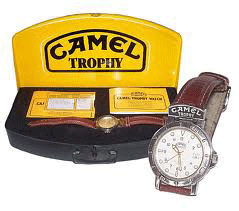 Wrist watches by Camel Trophy are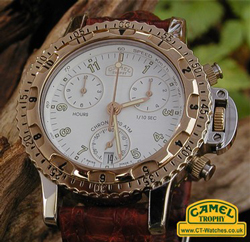 a fascinating world of adventure and spirit of discovery. Design and manufacture of these watches began in the late 80s. The company's goal was to create unusual patterns in their simplicity. They were to meet the needs of the most inveterate traveler and not lose the "form" in the most extreme situations. They were tested in traveling around the world with honor and passed all tests.
In a short time the brand was able to make to attract the attention of the European market. The watches have become very popular in Italy and Spain. The brand produced as quartz (Japanese Seiko, Swiss Ronda, ISA), and the mechanical watches (Swiss mechanisms on the basis of the ETA). However, in 1999 as a result of market moves, which were incompatible with the target group of consumers, Camel Trophy ceased to exist. Mark has been replaced by Camel Active. In turn, Camel Active is a brand that is part of Mondaine Group (besides those already mentioned, the group owns Mondaine, M-Watch and popular Luminox).