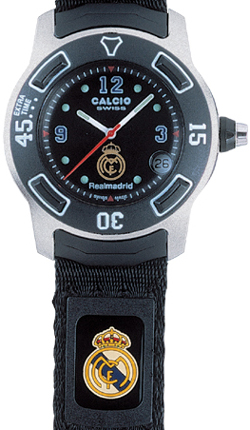 Located in the heart of Swiss Alps the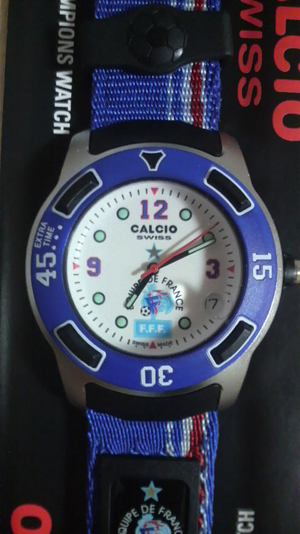 watch company «Calcio-swiss» offers the highest category wristwatches, using the latest modern technology in their creation. Swiss Kalsio, the company founder, was the first entrepreneur who has started to create watches for football fans. "Why should not football fans wear football watches?" - This argument of Kalsio has become a fundamental in creating the company «Calcio-swiss». Brand products designed for the true fans who like to wear T-shirts, scarves, hats and watches with the colors and logos of their favorite team.
Very soon Swiss watch «Calcio-swiss» has become popular throughout the world, symbolizing the combination of quality and innovation and each piece of watches «Calcio-swiss» is inspired by one of the most popular games in the world: American football.
In 2002, during the final of American football World Cup the best national teams wore watches «Calcio-swiss». «Calcio-swiss» united in their products the exact time and passion of millions of people in football.
Products of «Calcio-swiss» are watches with the symbols of football clubs. The company works with football clubs of England, Germany, Spain and with other top European clubs. For example, a dial of watch, made for fans of "Manchester United", is decorated with the coat of arms of the club, strap woven in the color of the symbols of favorite club, the crown is made as a stud football boots, and a rotating bezel shows the time remaining until the end of the match.
Products «Calcio-swiss» occupies a special place in the watch market from 1998. The company is located in Sion, Switzerland, where it is engaged in watch manufacturing. Every detail of «Calcio-swiss» watches remind us about football: a round case, official number of football shirts FIFA, the rotating bezel to compute the periods of the game, the colors and logo of the club, who devoted watches to.
Basically, the movement of «Calcio-swiss» watches is quartz (311.31 INDTEC), the cases are made of metal and synthetics.
«Team Watches» are watches with rubber strap, water resistant to 50 meters, made on the basis of quartz movement. You can purchase the «Calcio-swiss» watches with images of command «Boston Celtics», «Chicago Bulls», «Dallas Mavericks», «Los Angeles Lakers», «Memphis Grizzlies» and «San Antonio Spurs».
«Player Watches» are watches with quartz movement, water resistant to 50 meters. They are available with the image of players Tim Duncan, Kevin Garnett, Allen Iverson, Tracy McGrady, Tony Parker, Pau Gasol, Dirk Nowitzki and Lebron James.