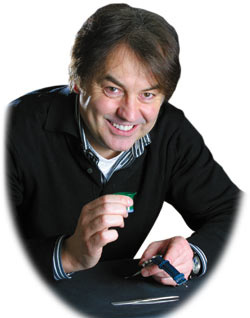 There are timepieces, design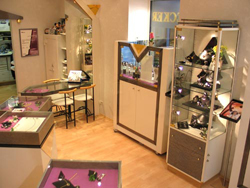 and construction of which reflect elegance and nobility. Holger Wecker, a creator of the Brior watch company, from the very beginning fixed high quality for all the production: hypoallergenic and high-class movements and straps, and, the most important, "air" and light constructions, the main feature of Brior wristwatches.
In the heart of German, between Glashütte city and the Canton of Jura, Switzerland, in Kulbach city that is famous for its beer, the Brior company is situated. The company's name comes from an English heather "Erica Arborea". It has a root system which during 40 years turns into special wood material that is one of the most valuable and expensive known to a man. As an ebony, which is considered to be extraordinary thanks to its almost metal smoothness, heat-resistance and dampness-resistance, the heather is mainly used to make pipes.
The Brior company uses the heather to produce watch bezels. Holger himself chooses forests in the territory of Italy to find wood for Brior timepieces there. A steel watch case is installed in the wooden bezel what provides a complete water-resistance.
To achieve the effect of "airiness", Brior watches have a transparent case through which a movement operation is seen. A Brior movement is a complete masterpiece decorated at a client's wish.
The main idea of the Brior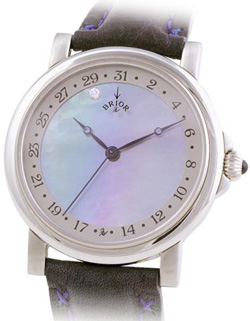 company is to transfer a sense of airiness - "easy, such as air". To obtain that the company's developers have had to use special high-quality steel full of various natural matters giving it lightness. As a result, all Brior timepieces are inside of perfect cases. The whole producing processes is a so-called symbiosis starting from manual work and ending with modern technologies. All Brior watches are perfectly both for everyday wear and special events when it is necessary to underline one's personal style. Brior collections are divided into the following lines: Tarlo, Cavalletto, Tempio, Robello, Mammut, Perla and Diamond Date. Lines differ from one another with watch movements and elegant design.
The Cavalletto line includes skeleton watches showing a contrast of a black ebony and a light transparent silver-plated dial. Straps are hand-made and of shark leather. A strap is secured to a case in such way that an owner does not feel any metal component on his wrist. Models are equipped with Swiss movements ETA.
The Tarlo line is a combination of Brior nobility and high-class movements with leather straps of high quality.
The Perla line features the white mother-of-pearl, the perfect mechanics and the black Roman numerals on the dial. Vivid and clear pearl colours are a fruit of creators' fantasy reflecting beauty of wristwatches. Straps are hand-made and of leather. Perla watches are outfitted with the movement ETA of a 25,6 mm diameter on 17 rubies with a frequency of 28,800 vph.
Diamond Date can be called the most luxurious and subtle line of Brior watches. The thing is design: delicate tints of pink colour, blue and light violet with a brilliant drop on the dial, covered with a sapphire glass, all this impresses like a beautiful flower...
Brior timepieces are available at the company's official distributors and stores.