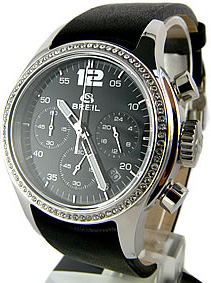 The BREIL MILANO brand is related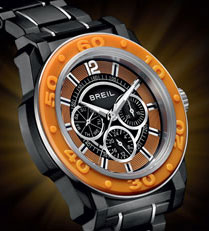 to the world of luxury and elegance personifying desires, dreams and modern style. Like few other brands of the LifeStyle class this one offers a wide range of Swiss watches, bags, original jewellery, leather items, glasses, perfume and this all creates a complete and inimitable image. The brand works at collections for women, men and unisex style.
Here it is only Italian exquisite style and Swiss quality and no glamour and theatrics. The story of the brand started from watch production which was located in the small Swiss village of the same name.
In 1937 the first watch brand from Breil was appeared. Mainly, this was chronographs that launched in small numbers. These watches were unknown to the world for a very long time. And in the end of the last century it was decided that watch production would be moved to Italy.
In 1994 Breil came out to the world level. The brand's fame could be compared to a suddenly covering wave and in some years its production reached the world popularity.
On October, 2007 the watch production was returned to the watch historical motherland, Switzerland. Here, new directions of Breil watch line were being developing. In just that moment the time of Breil watches came, which symbolized a new stage of the brand's history and success.
Nowadays a greater number of watches is being produced in Italy where the brand's design is being completely developed. Just in Italy a big team of talented and fashion designers having many ideas and original thinking work.
Breil watches intended for both sexes intrigue and charm, underline an owner's individuality and refinement. They are elegant and dynamic, perfectly combine mood emotions and excellent projects of Italian designers, and feature conservatism of the Swiss watchmaking.
The Grand Time store is engaged in saling of Breil watches. Design and performance is so perfect that you will be admirer of this brand forever.