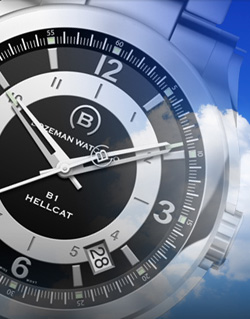 The Bozeman Watch Co.
company's founder is Christopher F. Wardle, a high-class specialist achieved high levels in self-education. At the age of 12 he began collecting watches. And his grandfather's mechanical watch of the Wittnauer brand was the first exhibit. When he grew up he had already had a great knowledge in the field of watch making and completely studied the USA's part in the watch industry. As the USA had lost its leadership in the watch industry, he wanted to restore the past fame.
The company has been officially operated since 1995 but only in 2001 it started producing watches. In 2005, in the centre of Bozeman city the exhibition hall was opened where the company's single watch was demonstrated. It was the Smokejumper chronograph that then became an official symbol of the National Smokejumper Association that is a prestigious society fighting with fires over the whole country and all over the world.
The company offers exclusive products made by hand that are worth passing on from one generation to another, from grandfather to grandson. Many collectors, even those who consider loss of originality and uniqueness during the volume production, supported the brand's striving for being recognized.
The company introduces 9 models with prices 5,225 to 8,100 USD. Snowmaster Telemetric is the latest watch from the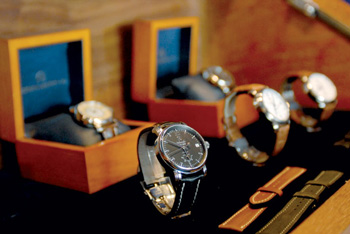 Bozeman Watch Co. This chronograph has 5 functions that serve time and distance measurements. It is also has a tachymeter, the second time zone, a minute, hour and second indications and a rather big date window. The exceptional Sidewinder Black line being a part of the Montana Class Watch Collection consists of 100 items only. The case of a 43 mm diameter is made of stainless steel. The dial is protected by a sapphire glass. The model is water-resistant to 100 metres. The watch is equipped with a chronometer maintaining a power-reserve. The strap is made of American caiman leather.
Ladies Gallatin, a watch for women, is a part of the Montana Class Watch Collection, is launched in number of 50 items. To create watches the company follows its main concepts of reliability and originality – a polished stainless steel case of a 32 mm diameter and using of automatic Swiss movements.
Bozeman Watch Co. is an only American company sending all its components in Geneva and received the COSC (Contrôle Officiel Suisse des Chronomètres). This company does not change its chosen course and moves forward improving and fixing its positions on the world watch market.