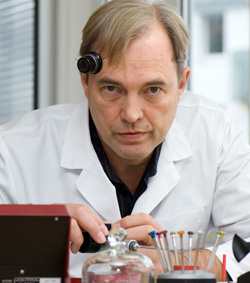 Swiss Blu watches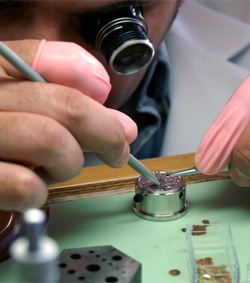 initially had the name "source du temps" (source of time) created by Bernhard Lederer. The name Blu was given after his leaving for Switzerland. Blu is the first letters from the sentence "Bernhard Lederer's Universe". An independent watchmaker, Lederer, moved to Switzerland and settled in Colombiers close to Neuchatel on the eve of the new millennium, but the mark "Swiss made" was not important for Blu timepieces in essence.

Bernhard Lederer was never interested in ordinary classical watches. However, he considers his duty to follow precepts of great masters watchmakers and on this basis to develop his own craftsmanship striving for perfection. There are no secrets in the watch art, so Bernhard prefers to make his own traditions. For example, just because:

Blu watches have rotating discs instead of hands;
or small dials revolving on bigger ones;
or a watch has a movement revolving on three layers without dials, numerals and hands.

Swiss Blu watches are the conception of philosophical comprehension from all angles.

From the point of view of Bernhard the time is something wonderful. And he adds that Albert Einstein said in his time, the timelike dimension depended much on the personal starting point or individual perception. The Swiss Blu watch company completely proves this fact giving their owners absolutely individual instruments for time measuring.