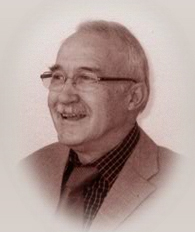 The foundation of the watch brand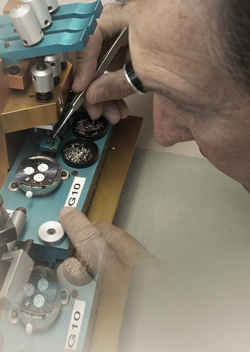 BijouMontre is dated by 2002. The company's founder Willy Saladin - Swiss with German roots - gathered around him highly qualified craftsmen, each of which is a virtuoso of his craft. On the projects a team of designers, watchmakers, jewelers, sculptors and painters on porcelain is working. The company logo is a crown made of the letters B and M. The choice of such logo is explained by the ambitious goals of the brand. As noted by Willy Saladin himself, the watch brand BijouMontre will soon be crowned the Swiss watch making and take a leading position in the market.
The company produces high quality products from high-tech materials and precious metals. Lineups collections are limited. Each model has a serial number.
Collection of women's watches Catour, Premier and Contemprorary consist of fine and excellent specimens of Horology. Placer of diamonds adorning the case and dial of the watch makes it an exquisite accessory.
The recently released model of women's watch 2210T is replete with precious stones. To decorate the steel case in diameter of 23.5 mm the company used citrines, amethysts, peridots, rhodolites, topaz and diamonds. Ornament on mother of pearl dial is paved with 66 diamonds. The watch is designed on a Swiss Ronda quartz movement. Limited edition of 666 copies is released.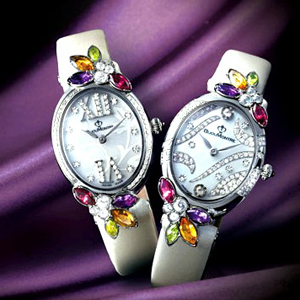 The model of women's watches BM 7622T is like a bright and brash Italian style. The combination of cream and blue enamel colors on the dial creates a leopard print. Placer diamonds randomly scattered among the blue "spots." Bezel is also decorated with precious stones. No figures on the dial. Time is indexed by hour and minute hands of gold color and the logo of the company is located at the position 12 hour. Quite a large stainless steel case of the same gold color has a diameter of 34 mm.
The strap of the model is also decorated with leopard print in black-red tint. The texture of the strap with small villi attaches the watch a predatory and aggressive look. The model is produced in a limited quantity of 666 copies.
Luxury novelty BM 9210T is a prominent representative of Art Deco style. Silver case with a diameter of 32 mm is decorated with wonderful patterns. In the inlay of bezel, crown and lugs are used topaz weighing 1.80 carats and diamonds weighing 0.78 carats. The mother of pearl dial contrasts sharply with black Roman numerals. Minute and hour hands are painted in white tone. The model is equipped with a quartz movement made in Switzerland. The attached strap is made of white leather.
Stylish design and dazzle of precious stones - these two factors for which you can just buy the watches of the brand and enjoy the quiet ticking of the accurate mechanism and the stones play of light and shade.