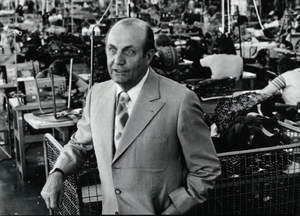 The history of trade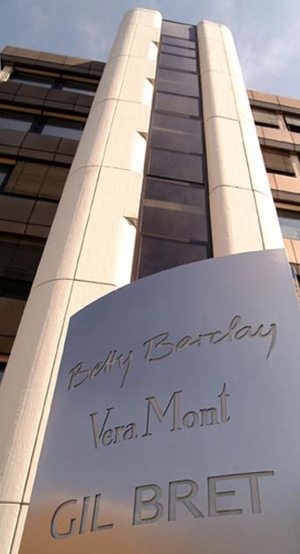 brand Betty Barclay began in 1938 from the opening of small textile factory in USA. Firstly, the company specialized on producing youth clothing in street-fashion style. In short time brand earned not just native market, but also European. The prosperity of the company prevented military events. After Second World War the company was on the brink of ruin. Trade brand was bought by German businessman Max Berk. New guide suggested to co-operate leading specialists in design area, which successfully combined stylistic directions and worked out individual style of the brand. Berk reviewed brand conception: "teenager's" motives in fashion gave way to classic.
In 90-s of past century the brand produced perfume line, and in several years appeared first collection of shoes. German brand got awards for perfect achievements in fashion area and marketing, and in 1996 won title of "brand of the year".
At the beginning of XXI century Betty Barclay produced line of jeweleries, sunglasses and wristwatches. The license on producing watches got Swiss company TNL.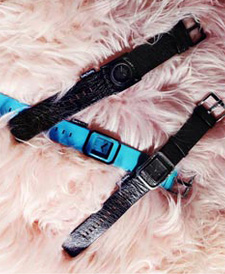 The fame of brand in world fashion industry promoted the quick growth of popularity functional accessories Betty Barclay. The work in this direction appeared rather productive: during several years company created the range of collections, which annually replenish with interesting and bright novelties. Watches of brand are made in strict, but at the same time playful style. This combination gives to functional accessories universality: it perfectly complemented to business suit and evening dress.
Among wide range of watches there are models with different forms of cases – rectangular, square, oval and ellipse. Cases and bracelets are decorated with Swarovski crystals: polished steel is combined with shine of stones, giving each model unique elegance. Watches are complemented with straps from high tech textile and natural leather.
For fans of casual style designers of the company developed watches with square cases, incrusted with Swarovski crystals, and complemented with braided leather strap of night color. And for fans of classic style were created models in minimalistic design, smooth lines and straps, made in classic black-white tones.
Watches Betty Barclay positioned in fashion segment. The promotion of the brand help some factors – constant up-date of collections in correspondence with last fashion tendances, co-operating with famous designers, strict standards of quality, democratic price positioning and wide distribute.
Nowadays, the company has its representations in over 60 countries of the world.