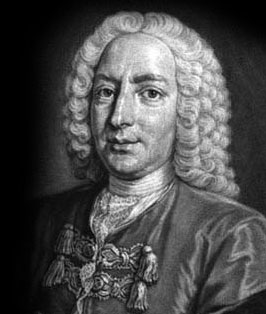 Daniel Bernoulli, the son of a head of the Department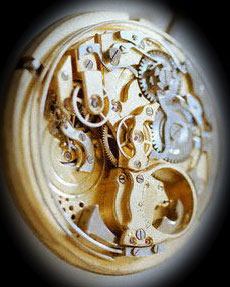 of Mathematics Johann Bernoulli, was born in the Norwegian city of Groningen in 1700. Daniel was born in a family where the spirit of rivalry, jealousy and bitterness reigned. Since the childhood, his father tried to instill a passion for the business to Daniel. At age 13, Daniel was sent to the University of Basel, where he began studying philosophy and logic. Here he received a bachelor's degree and continued his studies for a master's degree. He, like his father, wanted to study mathematics. But his father, having decided that Daniel would not be able to earn enough money to mathematics, sent him to school to study medicine. By 1720 he had almost earned his doctorate. However, Johann decided to broaden the knowledge of his son in mathematics and enlighten his own theories of kinetic energy. Applying this knowledge, Daniel has written his doctoral thesis, but failed in an attempt to obtain an academic position. Soon, Daniel decided to go to Venice and began the study of practical medicine. There he formed an hourglass for sea voyages, in which a trickle of sand remained unchanged even in the stormy sea. He introduced his product in the Paris Academy and in 1725 received the prize for their efforts. A total of his life, Daniel Bernoulli in the Paris Academy received ten awards for various theories. He developed a theory that has been called the principle of Bernoulli, it is widely used in aviation and even road racing. Daniel Bernoulli's legacy has made him one of the most famous mathematicians.
Today Watch Company Bernoulli presents the wrist watches with advanced automated machinery and design, in the creation of which law Bernoulli applies, providing the uniform course time. The company presents collections of magnificent and quite interesting watches in its design incarnation.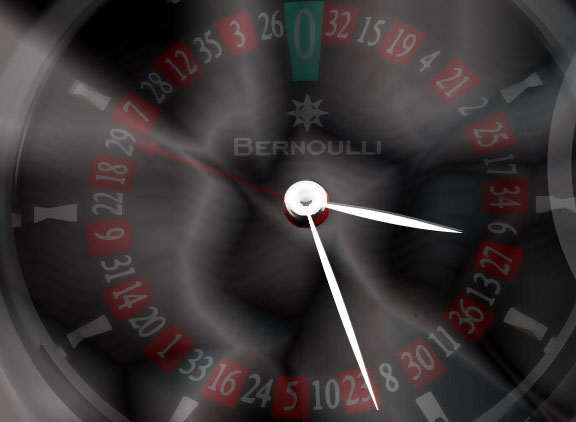 For example, the collection Cameron includes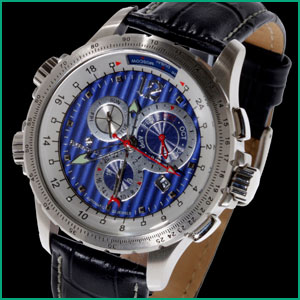 luxury models of male and female watches. The watches are equipped with a Japanese quartz movement Seiko VX12. The case is made of stainless steel, the dial is covered by a mineral glass. To buy watches from this collection can be for $ 300.
It is also quite remarkable the collection Infinity. The models from the collection are equipped with an automatic HS2149 on the 20 jewels. 44,5 – millimeter case with three crown and rotating bezel is made of stainless steel. Guilloche dial with 24 - hour cycle time is covered with mineral glass. The models water-resistant are 5 atm. To buy this watch, you have to pay around 800 - 1000 dollars.
Models from the collection of Paradox attract the attention of its unusual design. The watches of the collection are equipped with an automatic BE44Y on the 26 jewels. A 37-millimeter case is made of stainless steel. The dial is covered with sapphire crystal, and the hands are luminescent.
Imaginative Bernoulli wrist watches will be perfectly underlined a good taste of their owner and become a source of pride.