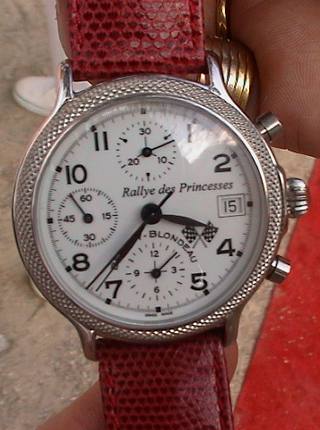 "Do not worry, that something is no longer. Look for something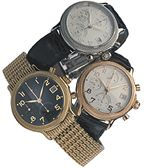 young, small and promising. Look at the big things while they are still small. "Lao Tzu
This wisdom of Chinese philosopher Lao Tzu is well suited to watch company Berney-Blondeau.
The watch manufactory Berney-Blondeau was founded by an experienced clockmaker Henri Berney-Blondeau in 1972 in the Swiss "watch" valley of Joux, where it is also situated the well-known watch brand Audemars Piguet Company. The company is a small family business, which has gained the reputation of manufacturing for excellent mechanical and automatic watches, chronographs, repeaters, and various complications. It is with this great basis the company Berney-Blondeau begins its international expansion.
In 1990, Berney-Blondeau acquired Swiss brand Antigone, and in 1998 bought another company - Chandler.
But in 2000 the company Berney-Blondeau was acquired by watch group H5.
Not so long ago the company introduced a new collection of watches «ALLEGEANCE» with models for both women and men who fully comply with modern trends. The watch cases in stainless steel concluded in automatic movement ETA 2824. The dial and case back are covered with sapphire crystal. Water resistance of this watch is 50 meters. To buy this model with case of 18 - karat gold must be ordered in advance.
The company also represented the range of watches Good Life. The cases of these models are made of stainless steel. The dial is covered with sapphire crystal. Water resistant is up to 50 meters deep. In this series, there are also presented the models of watches - skeletons.
Then the model of the wristwatch «Big Gun» followed. The case is made of stainless steel; the dial is covered with the double sapphire crystal. The wristwatch is equipped with the moon-phase indicator. The water resistance of this model is up to 50 meters.
The company also manufactures luxury models of pocket watches and alarm clocks.
The company Berney-Blondeau offers exclusive watches for connoisseurs of these wonderful instruments.