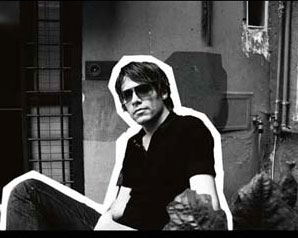 "When watches become art, affordable to everyone"
The Swedish Axcent of Scandinavia watch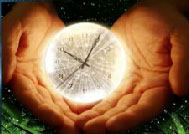 brand was founded not so long ago by a famous European designer Daniel Jakobsson. Among his colleagues, who took part in the brand creation, such famous designers, as NO PICNIC, Zara Linnea, Summer can be marked out. Axcent brand's watches are positioned as author's watches from Sweden with exclusive and original design. Many famous designers were involved in elaborating men's and women's Axcent brand's watches. Every model, created by them, has the name of the designer, who worked on its creation and his signature on its case back. Despite the watches' exclusiveness, they are quite affordable for people with medium salary and the great price and quality correlation encourages the continuous growth of Axcent brand's popularity all over the world. In New York an Axcent of Scandinavia watch was declared a masterpiece of contemporary watchmaking art and one piece was placed at a museum exposition.
All Axcent watch models are equipped with Japanese quartz Miyota movements. The watches' cases are made of stainless steel. The dials are covered with waterproof mineral crystals, the straps are made of leather. All watches are notable for their moderate, sound, collected and harmonious shapes, which are characteristic traits of the Northern style.
Axcent of Scandinavia brand's 2010 collections include watch models, combining contemporary Scandinavian design, bold fashion trends and exclusive details. For example, the watch models from the CHIC collection combine sophisticated taste and bold execution, expressed by means of shining lines and passionate shapes. They perfectly syncretize the latest fashion trends and classic style.
Axcent models from the RETRO collection reflect classic exclusiveness and modern urbanistic style.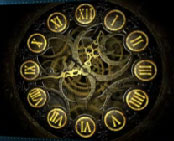 The watch's design is something average between simplicity and exceptionality. And the PURE collection's models, combining naturality with high technologies, will perfectly highlight the owner's individuality.
Apart from its significant achievements in the world's watch market, the Swedish Axcent of Scandinavia brand is famous for its cooperation with Hollywood, especially with the "20th Century Fox" film company. After the "Catwoman" and "I, robot" films with Halle Berry and Will Smith, who had Axcent of Scandinavia watches on their wrists, were presented by the company, the young watch brand gained great popularity and occupied its imperturbable place among famous watch brands. It's preferred by such Hollywood celebrities, as Robbie Williams, Will Smith, Leonardo Di Caprio, Halle Berry, Sharon Stone and Kid Rock.
You can buy an Axcent of Scandinavia wrist watch at the world's best boutiques or order it at the brand's online store.