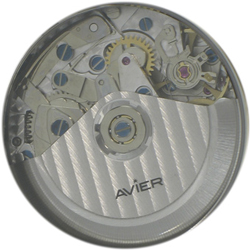 Avier wrist watches are created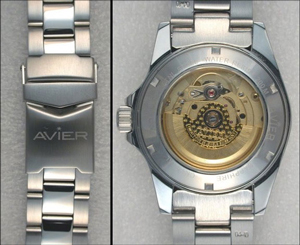 by Jeff Bernard, the owner of BernardWatch company. Before starting to elaborate Avier watches, Jeff held an independent polling among his potential clients and educed all the features, they would like to see in their wrist watches and only after that he formed his watch collections' trend and then started cooperation with a Swiss movements supplier.
Avier wrist watches model lineups are presented by the following collections: "Chronograph", "Gran Torino", "Hand Wind", "Statesman", "Statesman Chronograph", "Torino", "Triton".
You can find diver and sportsmen's wrist watches among Avier wrist watch models and also watches for connoisseurs of watches with a clear, modern and light design, without any extravagances, produced in correspondence with the traditional Swiss watchmaking standards.
Avier wrist watches are created on the basis of the Swiss automatic ETA 2824 calibers (except the chronographs, which are based on quartz movements), the case fronts and backs are made of sapphire crystals, the watches' massive bracelets are made of stainless steel and the sports models are supplied with rubber straps.