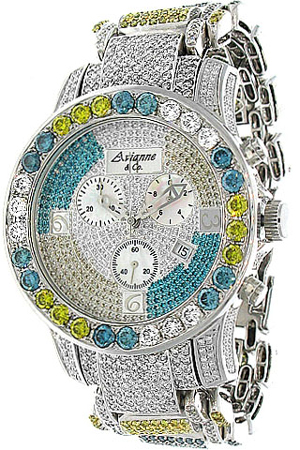 With its creation, Avianne & Co brand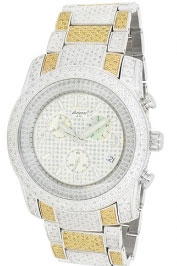 has become a specific epoch, indicating a new step in the jewelery and precious wrist watches business evolution. Avianne & Co company was created in 2000. The company's establishment history is a family history, that started with the cooperation of relatives, Izzy and Joseph Aranbaev with Gabriel Jacobs. As a result of strenuous and hard teamwork the young men became ones of the most well-known jewelery experts in New York (the company's Ceo is Boris Aranbaev).
The company's founders grew up in Brooklyn, where Avianne creation started. The work started with wholesale jewelery business. The young businessmen managed to reach success thanks to individual approach to every client, realizing all his wishes, starting with classically decorated jewelery to the most modern and unexpected designer solutions. Avianne & Co's meticulous work is oriented to every piece's quality and singularity – this a special approach to the company's products – the Avianne & Co approach.
Many world celebrities are among Avianne & Co clients: Tom Cruise, Lindsay Lohan, Oprah Winfrey, Eva Longoria, Scarlett Johanson, Sean Paul, NFL and NBA star athletes and many more.
Avianne & Co products are made both for men and for women. They include fantastic jewelery cross and heart-shaped pendants, gold bracelets, diamond earrings and great watches.
Avianne & Co watches are represented by the following lines' collections: "Men's Diamond Watches" ("Flip Collection", "King Collection", "Essence Collection", "Jamison Collection", "Svelte Collection", "Jumbo Collection", "Techno Touch Collection", "Ice Trend Collection", "Prince Collection", "Ceramic Collection", "Octavian Collection"); "Women's Diamond Watches" ("Queen Collection", "Victorian Collection", "Princess Collection", "Svelte Collection", "Essence Collection", "Ice Trend Collection", "Ñeramic Collection").
Avianne & Co wrist movement is a luxurious accessory with a distribution of diamonds, that won't leave any beauty and gem glitter connoisseur indifferent.
For example, the King Collection line's models are made for genuine fans of diamond glitter. The "Avianne & Co King Collection Diamond 14K Watch 53.00 Ctw" model's fully incrusted with 35-carat diamonds dial greatly combines with the green luminescent hands. The 14-carat white gold bracelet supplements the massive construction. The watch's weight is about 256,2 grams.
Moreover, Avianne & Co company cooperates with the biggest watch companies, creating codesign watch models. They are examples of original and exclusive precious watches. Such are the "Men's Luxury Watches" and the "Women's Luxury Watches" collections.