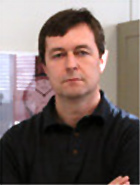 With the start of industrialization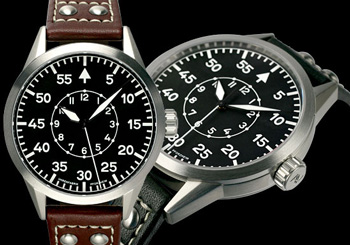 in the middle of the 18th century the developing German economy required mandatory studies for high-qualified experts. To support this need the government invested money in technical high schools and colleges. To reach this aim, the Grand Duke of Baden, Charles Frederick, by an order of a watchmaker, Francois Autran, set up a watch manufacture at a child orphanage, where watchmakers taught the orphans watchmaking art, giving the orphanage an opportunity to become economically independent. The document, signed by the Grand Duke on April, 6th, laid the foundation for German watchmaking in Pforzheim.
Soon small groups, each specializing in its own sphere of production, were organized at the orphanage. One of those groups laid the basis for the first watch manufacture in Pforzheim, where the first pocket watch was made in 1770.
At the beginning of the 20th century the city of Pforzheim was recognized as an importaint watchmaking and jewelery center all over the world. In this city Karl Ickler, the famous watchmaker, founded his family business in 1924. During the war the company stopped watch production and it was restored by Karl's sons only in 1947.
Nowadays the company is governed by a representative of the third generation of Ickler family – Thomas Ickler, who is involved in designing and producing high quality watches himself. In 1990 he became an independent watchmaker and started unique wrist watch models production. Soon after that Thomas created his own Limes brand and in 2003 he presented the first Pilot collection by Archimede brand. In 2009 he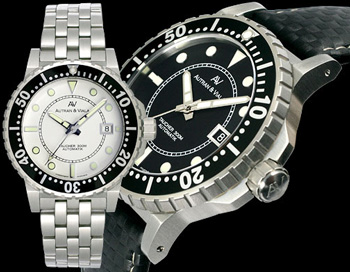 presented the first Autran & Viala watch collection in honor of the people, who founded the Pforzheim watchmaking industry more, than 240 years ago. Just then, in 1767 2 watchmakers – Francois Autran and Jean Viala founded the first watch manufacture in Pforzheim.
Autran & Viala watch brand offers high quality mechanical and quarts watches. The company's philosophy is: producing superb quality watches at affordable prices. The brand uses high quality materials for watches' production, sapphire crystals, equips them with the Swiss ETA 2824 and quartz Ronda movements. The luminescent hour indexes and hands are placed on the guilloched dials. The polished and faceted steel cases, the leather straps of different colors with massive fold-out buckles, transparent case backs, made of mineral crystals are the materials, Autran & Viala watches are made of. Some models have date apertures, situated at the "12" position and the small seconds hands at the "6" position. Other models are supplied with massive Arabic numbers and 3 hands. The third models have "12", "3", "6" and "9" Arabic indexes, other indexes are executed as lines with luminescent coating. These watches' date aperture is situated at the "6" position.
The company produces both men's and women's watches, equipped either with automatic or with quartz movements. Autran & Viala watches' exclusiveness and their original designer execution makes them perfect and unique accessories.