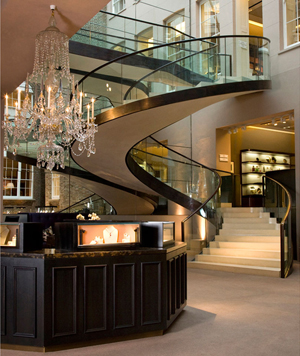 Asprey London is one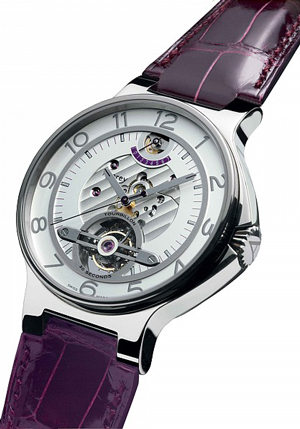 of the oldest English jewelery companies, founded in London in 1735 by a London Jewelers' Guild member George Wickes. George Wickes became famous for his rococo style jewelery. His works had a great success among the English aristocracy. During its long history the company has changed its owners multiple times.
The second Asprey jewelery house was also founded in England in 1781 by a French settlers' descendant, William Asprey. By the end of the XIX century, the jewelery house's fame spread far beyond the borders of England.
Over the years of its existence the company has been designing various luxury pieces, starting with sophisticated jewelery and finishing with incrusted caskets, knives and elite bags.
In 1998 Asprey jewelery company joined with Garrard jewelery company. Nowadays Asprey London has its representative offices in Switzerland, Japan, UAE and USA.
Apart from high-class jewelery production, the company also produces wrist watches and table clocks.
Asprey London embodies genuine aristocratic spirit and high aesthetics in its models without much pathos and pomposity. The laconic and light watches shapes at the same time, combined with the light brightness of the colorings give them an inimitable and noble image. The company's arsenal includes quartz and mechanical men's and women's watch models.
The watches' cases are made of precious metals or high quality stainless steel. The watches are supplied with sapphire crystals with an antireflective coating, calf skin or crocodile leather straps.
You can buy an Asprey London watch at the company's brand boutiques.