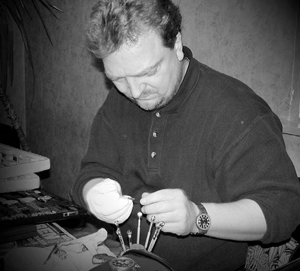 Aristo brand has more, than a 100-years'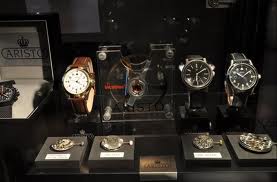 history. In 1907 Julius Epple set up a chronograph producing company in a small town of Pfolzheim. The small Pfolzheim was considered the German watchmaking and jewelery capital.
Aristo was a family business, its government was handed down from one generation to another. But Julius Epple's grandson, Helmut Epple didn't have a heir to hand the family business down to. That's why it was decided to sign the brand over to UTM-Uhrentechnik company, which turned out not a very successful decision, because the company went broke in 2 years.
But, despite all difficulties, Helmut Epple managed to bring Aristo brand back. He entrusted the company to Hansjörg Vollmer, who was another famous German watchmaking family representative. Hansjörg tried to make Aristo a famous watchmaking company. In 1998 the company's "second life" started. Vollmer signed contracts for Swiss movements' supply for their installation in his watches. Moreover, he was searching for new Aristo design ideas.
In 2005 the two families united, creating the single Aristo Vollmer Gmbh company. Vollmer kept both trade marks, of which Vollmer became popular in America and Aristo – in Europe.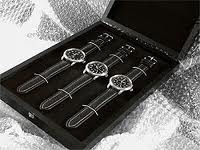 Vollmer's dream was creating a collection, which could be worn in any environment, in other words – "An Aristo watch for land, water and air". Hansjörg's dream was realized by the Marine collection production – it was a sea watch with a very laconic design, there was nothing extra in it, everything was distinct and clear. It was supplied with the sustainable AS 2070 movement, a sapphire crystal, its water resistance was 100 WR.
The next was the Pilot collection, consisting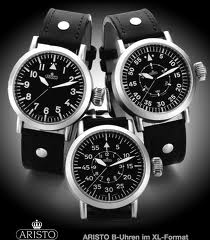 of watches with sapphire crystals and Swiss movements. It's notable, that this collection's models are distinctive for their various designs, allowing everyone to choose the model, that suits him best.
The Messerschmitt collection's models also became widely popular. This series' ME 108, ME 262 and ME 262 Tango-Tango models are distinctive for their durability and high endurance and their movements – for their sustainability.
The company has produced the U-Boot-Uhr model for divers. The series' chronographs are equipped with powerful backlight, which allows you to distinct the numbers and the hands in any circumstances. It has become an addition to the "Aristo on the ground, in the water and in the air" collection. The watch's case is made of stainless steel and the crown is situated in such a way, that it provides additional convenience in any circumstances.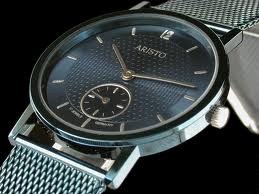 Vollmer's memories about the great days of McLaren Mercedes Silver Arrows – reiterated Royal Formula 1 racing champions, were embodied in a sports watch collection. The watches' design is executed in the 30-s sports race cars form. Moreover, materials, used in real race cars production, were used. For example, the new Auto Sport collection series' cases are made of carbon. This watch attracted racers' attention at once. Michael Schumacher calls it one of his favourite, though McLaren Mercedes race cars have always been Ferrari's rivals in the struggle for Formula 1 championships' leadership.
In 2001 Aristo company produced the Sextant model – a watch with a titanium case, a precise Swiss movement, a sapphire crystal and a leather strap. But this watch is notable for its dial's original design: the luminescent numbers and hands are situated on the black dial and the specularly reflected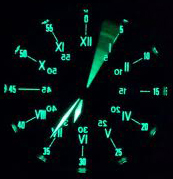 "minutes" give the watch the appearance of new lands' explorers', travellers' and inventors' sextant.
In future Vollmer started cooperating with the famous Raketa watch company from Saint-Petersburg. This cooperation resulted in production of the "Doctor Zhivago" collection – retro style watches, made of modern, contemporary materials, which had a great success all over the world.

Aristo company decided to create a new variant of its brand, with its name, written in Cyrilic letters – Àðèñòî. Despite this, the watches' design and construction are still performed in correspondence with the German standards. The first Àðèñòî brand's collection was the Navy. This collection's models are notable for their unusual design: the round stainless steel cases with rotating bezels, the black dials with big luminescent digits and the black natural leather straps with white stitching.
Aristo company has always produced and still produces original high quality watches for people with discriminative taste.