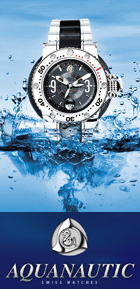 The brand AQUANAUTIC rises from the word "Aqua", meaning water, "inspired by sea". These watches combine technical abilities with aesthetics.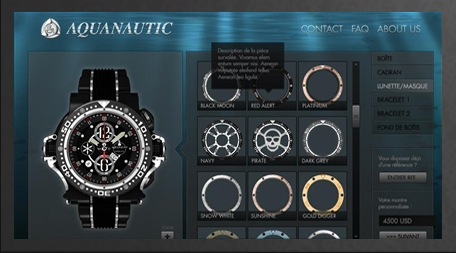 The AQUANAUTIC watches are Swiss made.
Every model includes details referring to the water world which constitute the brand's signature: the seconds hand is shaped as a propeller, the wheel locking pushers is elaborated as a submarine hatch lock system. And the crowns locking system is conceived as a decompression room. Not only do they contribute to form the brand identity but they also guarantee a perfect water resistance, from 100 meters for the First, Bara and Princess Cuda watch, up to 500 meters for the Superking watch.
Providing a great choice of interchangeable elements such as bezels, masks and straps, AQUANAUTIC™ offers a unique chance to create a personalized watch. It can fulfill everyone's desire whether sports with a rubber strap, fashion playing with accessories or even sparkling with diamonds.
The diamonds used for finishing are faceted, carefully selected, polished by specialists according to the latest technologies (hexagonal patented method AQUANAUTIC or Brilliant Princess).
Each diamond is finished by hand, then these stones become a true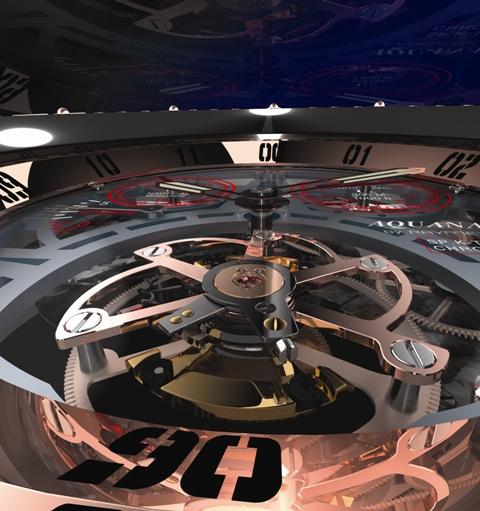 decoration of the brand AQUANAUTIC.
Aquanautiñ Swiss Watches appeared at the watch market not long ago. This privately owned enterprise is oriented at manufacture of models de-luxe. It is owned by Time Max SA – a private enterprise that activates in manufacture and trade of jewelry. Its headquarters are situated in Geneva; the company has 400 representative offices in different countries of the world.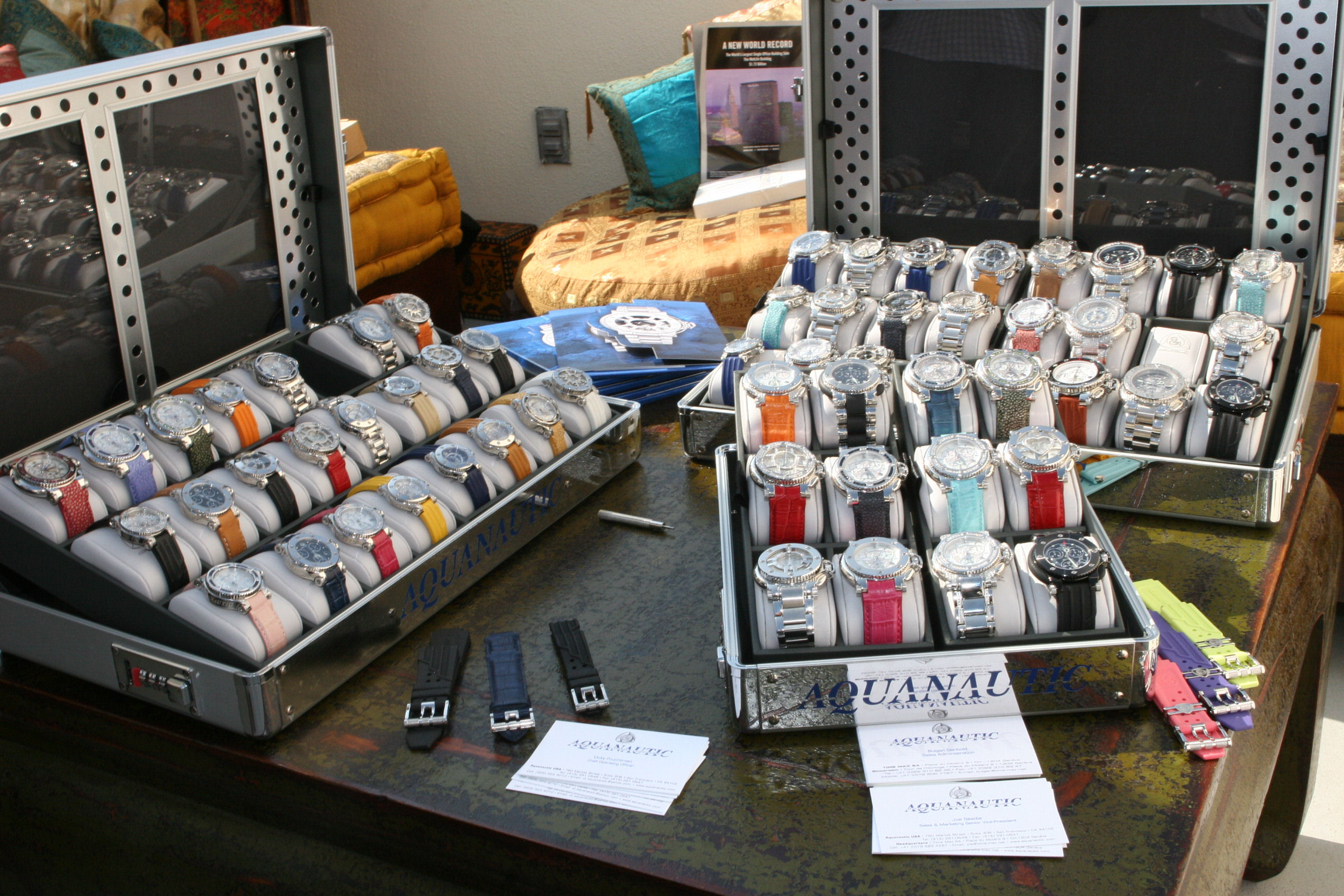 Aquanautic is a team-work result of four partners, making watch business and united by aquatics.
In 2002, the products of AQUANAUTIC appeared. No wonder this brand is one of the most solid young brands, designed first of all for divers. Within 5 minutes its chronometers change from typical sport models to elegant watches, suitable at the secular routs as well as at the business meeting. Aquanautiñ is good for any occasions.
Aquanautiñ are the only Swiss watches, which can be transferred in a moment. The Aquanautiñ watches are crafted by hand; they guarantee a perfect look and accurate time indication. Beauty, craftsmanship and many-sidedness are synonyms of the AQUANAUTIC brand.