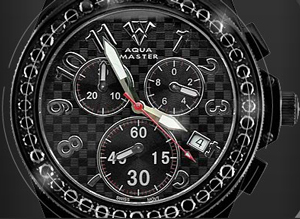 Aqua Master brand was founded in 1999. The company has been specializing in jewelery and cultivating the spirit of luxury since its creation. Later it started producing watches. Aqua Master pays great attention to detail, thereby the brand's watches have gradually integrated with the jewelery world. The brand's watches are luxurious, they are incrusted with diamonds. Aqua Master watches reflect the spirit of time, their design is very bold and the products are a modern elegance indicator.

Aqua Master company was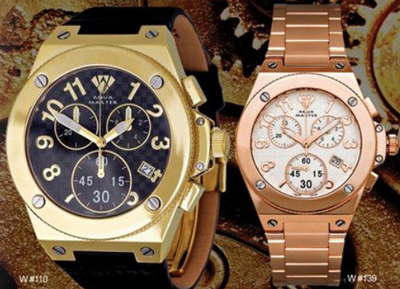 founded by a jewelers family. The first watch's sketches were first drawn by hand and then with watercolor. The watch became a real work of art when finished. Aqua Master watches are equipped with best movements, their cases are made of stainless steel and incrusted with diamonds.
The Aqua Master Classic collection models will gladden chic lovers. The watches have big bezels with about a hundred 1,25 carat diamonds, the 44x52 mm. pink cases, made of stainless steel.

The women's Floating Diamond Chrono Watch model is equipped with a Japanese movement. It has a very unusual design, thanks to the diamonds, floating within the nacreous dial. The luminescent minute and seconds hands highlight the watch's singularity even more.

You can see Aqua Master watches on the wrists of Jessica Simpson, Justin Timberlake, Paris Hilton, Jermaine Dupri and many other celebrities.