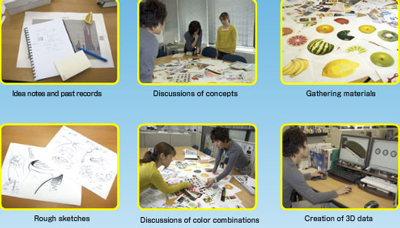 Appetime watch company appeared in Japan in 2000. The company's name originates from 2 English words: "appetite" and "time", and literally means "appetizing time". Appetime watch series are notable for their colorful design and they fully correspond with the high "Made in Japan" standards. All Appetime watch models are executed in the "kawaii" style, which was created in Japan and got wide popularity around the world in a rather short time period. The "kawaii" style reflects the unisex style spirit and it's rather hard to distinct a men's Appetime wrist watch model from a women's. The brand's products have rather affordable prices, which encourages further world watch market rapid expansion. Almost all Appetime watch models are made in Japan and have a corresponding label on the case backs. The dial is supplied with luminescent hands and indexes. Appetime watches are executed in 2 variants: mini-watches of 11-17 cm size and models with calendar functions, which have the size of 12,5-20 cm.
The Remix and Sweets series models are more popular among men. The Remix series expresses the spirit of the 70-s rock-n-roll, which is highlighted by the dial design style – the image of a vinyl disc, the polished shiny case and the double-colored strap.
The Sweets series is distinctive for a more moderate models' design with the restful, mild color range prevailing. The series reflects the brand's name in a bigger amount, with its models' banana-chocolate desserts, sweet caramel and Tiramisu images.
The gentle sex is more attracted by the Kokage and Yukata series, with their models' more romantic and mild design.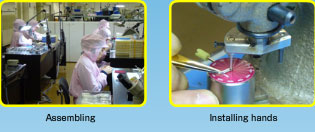 The Kokage series models represent the themes of dancing shadows and forest. The dials have the images of tri-dimensional tree heads, imitating the look at the sky through the leaves. This effect is amplified by the image of a bird, throwing a shadow on the "juicy" dial, on the crystal.
The Yukata series is even more feminine. The series' name means "a women's kimono" in Japanese. The models' coloring is executed in correspondence with the traditional Japanese women's gown coloring. This series is interesting for those, who take interest in the Japanese culture and it will allow its bearer to become familiar with it in some respect.
The bright colors and their rather bold combinations create cheerful images. Originality and high quality are the basic Appetime company products' characteristics.