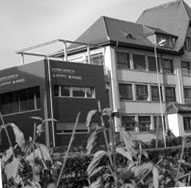 Antima company was founded in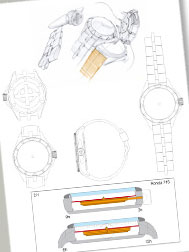 1919 and nowadays is one of the most experienced watchmaking companies with a Swiss watchmaking heritage. The company's headquarters is situated in a Swiss city of Biel-Bienne, which is also known as "The City of Future".
Antima watch company's basic values are innovations and technical perfection. Antima watch company produces different models of great wrist watches with stainless steel cases, equipped with different automatic and mechanical movements. The models come with crocodile or lizard leather straps and the bracelets are made using polished, dull or black stainless steel.
For example, Antima company presented the luxurious Equator chronograph model. The model's case is made of stainless steel and its bezel and crown are made of 18-carat gold. The dial and the case back are covered with sapphire crystals. The strap is made of leather.
Antima company, with its 82-year history, is widely recognized in the world for its precise technologies and classic design. The company also assembles luxurious time measurers with personal brand names. For example, in 2006 Antima company created the first luxurious watch for Giorgio Armani. You can buy this model solely at Giorgio Armani official showrooms for the price of about $10000. Antima watch company offers a wide range of models, you only need to choose which of them reflects your life principles better, than the rest.
All watchmaking processes are performed exclusively by Antima company masters. All models are tested for durability and sustainability.