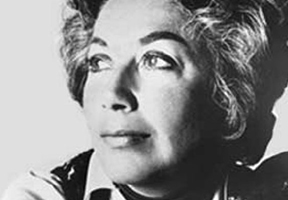 Anne Klein & Co women's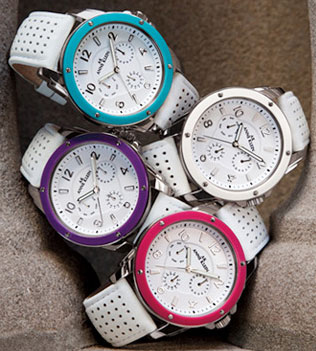 and sports wear designing and creation studio was founded in 1968. The fashion house's founder is Hannah Golofski (in future – Anne Klein), whose collections became iconic at once. Such famous designers, as Ralph Lauren, Donna Karan and Calvin Klein were brought up at this studio. Anne Klein was an inimitable fashion statement, an innovator and a passionate dreamer.
In the 70s Anne Klein starts producing footwear and watches, occupying the privileged fashion world segments. Anne Klein watch brand appeared as a result of E.Gluck company's (founded in 1955 by Eugene Gluck) cooperation with Anne Klein & Co company. E.Gluck company had a lot of experience in wrist watch creation. At first the company was about middle class and produced high quality, stylish and not expensive watches. During the "quartz fever" Gluck was one of the first to evaluate all new movement's advantages, and as a result, he managed to cement his place at the market. The company's popularity was growing rapidly, as it was offering presentable watches for rather reasonable prices. At that time the efforts of the 2 companies were combined and, as a result, the new brand was created. The company's effective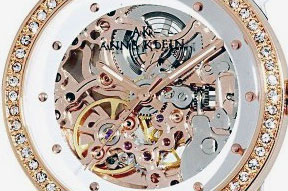 marketing strategy led it to the new economic level, which allowed Anne Klein to remain the only image brand in the USA for 15 years and in the whole world for some time. Since its creation and till present day Anne Klein company has not changed its philosophy, it still produces high quality stylish watches for women, who appreciate elegance and pragmatism. The brand's target group are women from 18 to 40 years, whom the company affords its wide variety.
In the 90s another brand, Anne Klein II, was created. It was the models' sports interpretation for much lower prices.
An Anne Klein wrist watch is an elegant femininity and an exquisite elegance embodiment and, together with that, it's a fervent spirit and a freedom-loving disposition, embodied in different variations and images.
You can buy the brand's watch, placing an order at the company's official website.