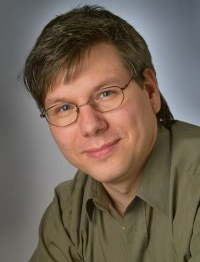 Andreas Strehler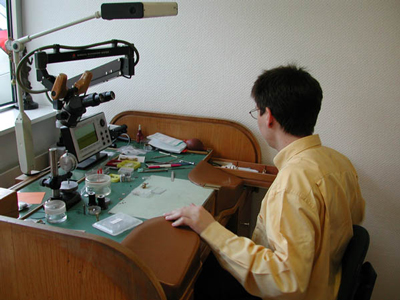 watch brand was founded in 1998. The brand's founder, Andreas Strehler was attracted to the watchmaking art world since his childhood. Time measurers were his passion, he had been improving his watchmaker skills and after getting special education he worked at Renaud et Papiher together with many famous watch craftsmen. Andreas Strehler creates watches with his inimitable "signature", making his dreams come true.

The "Perpetual Calendar" model is Andreas Strehler's first creative designer and watchmaker ideas realization. Perpetual Calendar is a household interior element, which combines a table calendar with a pocket watch.
Creating his models, Andreas Strehler is guided by the idea of inventing new, simplified processes, that will help the watchmaking industry to step forward.

Andreas Strehler says, that you can always create something new in watchmaking. It is like music: all notes are well known, but, nevertheless, new tunes are created all the time.

The brand generally produces limited edition or unique watches,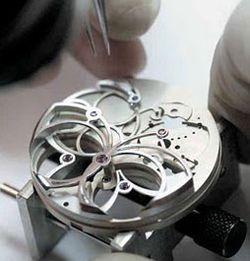 because it designs its movements itself.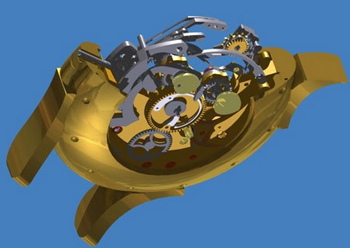 One of Andreas Strehler's most famous collections is the limited edition Opus 7 watch, produced in 2007.
Opus 7 models were created within the Opus watch series framework – an innovative project, presented by Harry Winston company in 2001. This series is made to invest time measuring instruments with new shapes. Opus watches are the result of profitable cooperation between Harry Winston jewelry company and most talented watchmakers. All series models are genuine watchmaking art masterpieces. Thanks to the modern watchmaking technology, time measurers have gained new abstract shapes.
Opus 7 is a very unusual watch, notable for its originality, thanks to the elegant axles in the shape of a butterfly, flying above the wheel gearing. The watch's dial is dark, the white and blue numbers stand out against it. The only button is protected with an elegant protection bar – Andreas Strehler's inimitable designer solution.
The mechanical Opus 7 watch is produced in limited edition, just 50 pieces. The case is made of white gold, the strap is made of alligator leather, the watch is supplied with a sapphire crystal. Not everyone can afford the Opus 7 model, incrusted with sardius.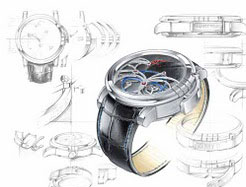 The Papillon model, introduced in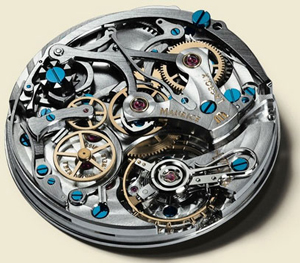 2008, also amazes with its unusual design. It reminds the Opus 7 watch with its unusual design and represents a modern epoch masterpiece. It took the watchmakers a lot of time and patience to reach the desired perfection.
Andreas Strehler and many other talented watchmakers are united in their common passion – a love for watchmaking art within the Uhrteil AG (an association of the world's most talented watchmakers). The team elaborates new watch movements, micromechanical elements and strikes everyone's eye with its innovative ideas. The promising watchmakers will definitely gladden us more, all we have to do is watch their activity.