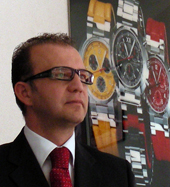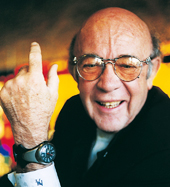 Andre Le Marquand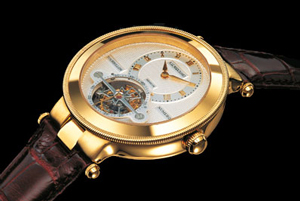 watch company's founder – an artist and a designer Andre Le Marquand was born on the English border, on the island of Jersey in The Strait of Dover, occupied by the fascist Germany during the Second World War. After the war he was sent to Switzerland by the Red Cross. Le Marquand mentions, that he managed to overcome troubles thanks to religion and later – thanks to his family. Le Marquand's wife worked at the Swiss Catena watch company. At that time the company built new fabrics and Andre was involved in facades decoration. The company's government noticed his artistic talent and suggested him designing watches. Short time after that Le Marquand couple founded their own watchmaking company, which produced and still produces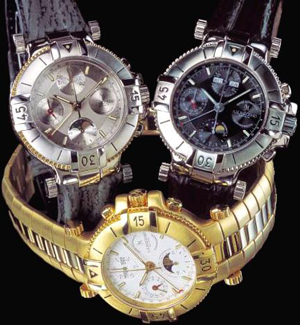 wrist watches with original designs. Andre Le Marquand watches have become a genuine Swiss quality proof.
Andre Le Marquand watches include the following collections : "Eve", "Halfmoon", "Audace", "Meteor Square Chrono", "Meteor Power Reserve", "Meteor Skeleton", "Phantom", "Hercules", "Perpetual Calendar", "Tucano (Round - Grille)", "Harrier", "Harrier Skeleton", "New Executions", "Tourbillon". The cases are made of white, yellow or rose gold, the watches are supplied with sapphire crystals, guilloched dials and alligator leather straps. Some wrist watches' cases and dials are decorated with diamonds. Some models are equipped with chronograph or moon phase indicator functions. Andre Le Marquand company also produces tourbillons and skeleton watches. Every Andre Le Marquand piece has its personal serial number. Since 2005 the company has been governed by Andre Le Marquand's son, Cedric Le Marquand. Andre Le Marquand watch company is one of the few brands, which managed to survive as an independent family business.
You can buy an Andre Le Marquand watch from the company's official dealers.