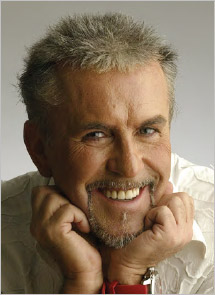 The Italian designer Alviero Martini created a new style in the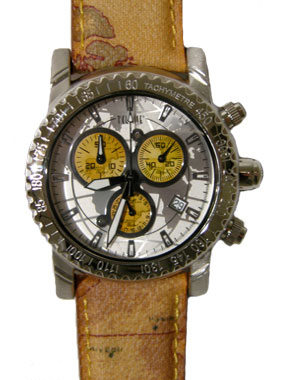 fashion-world – Geo Map. The appearance of the new style had a strong emotional impact – the passion of its creator to travels. The designer realized this passion in his collections, and the topographic theme became the dominant in his design.
The history of brand creation started in 1987. The first realization of Alviero Martini's creative idea was a cartographic briefcase. The Italian designer used an old, frayed briefcase and geographic map cuttings to make it. This unusual design solution made Alviero Martini famous.
A few years later the brand expanded its manufacture and started issuing the leather bags as well as purses, datebooks, shoes, clothing, sunglasses, watches, pens, silk scarfs, photo frames, baskets for animals and many other things. The mark "1A CLASSE" is applied on the brand products.
The brand creator is still inspired by his passion to travels. The main themes of Alviero Martini collections are his past travels and dreams about new and amazing places.
All products of Alveiro Martini are made in a complicated style, full of interesting details and topographic theme. The brand designers created a vivid and recognizable style: all products are decorated with the world map, designed in 80s, symbolizing "All around the world". The watches are no exception. The straps and dials of Alviero Martini watches are engraved with pictures of geographic maps.
The Alviero Martini watches are a chance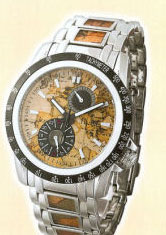 to find your way on the planet. They are preferred by the travelers, seeking new adventures and impressions.
All Alviero Martini collections are full of spirit of travels. Everyone can find something amazing in the world of geographic maps. You just need to buy the watch with the loveliest part of the world.
Alviero Martini has already launched more than 300 models of thematic wrist watches. The women wrist watches are decorated with Swarovski crystals. The movements of Alviero Martini watches are manufactured in France and Japan, the glasses are covered with antiglare treatment, which protects from scratches. All models are safe as it concerns to the water resistance.
The collection Alviero Martini 1A CLASSE often includes the combination of various styles with dominating Geo Map style specific to all wrist watches of this brand.