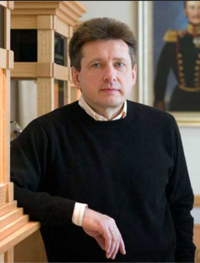 The watch brand "Alexander Shorokhoff" was founded in Germany in 2003,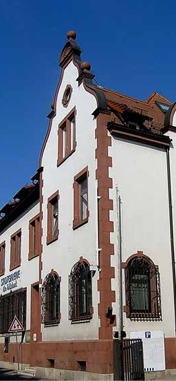 although the designer and manufacturer Alexander Shorokhoff mingled in the watch sphere since 1992. Early on in his school years, he discovered his interest and talent in engineering, drawing and design. In due course of time the "interest" was replaces by the professionalism. In 1991 Alexander Shorokhoff was sent to Germany for studying the management in the free market conditions. In 1992 in Frankfurt-on-Main he founded a marketing company in order to sale and market the best and most important Russian watch brand Poljot. Not pleased by only selling the watches Shorokhoff wanted to express his creativity. Soon this idea materialized in his watch manufacture, meeting high demands of the designer. The new idea of Shorokhoff provided him with possibility to express himself not only as a designer, but also as a manger. "Poljot-International" is the first realization of Shorokhoff's creativity.
Since its creation the watch brand design is noted by 3 series: classic (The Winter Palace, The nights in Saint-Petersburg), historic (Gorbachev, Gagarin) and devoted to aviation and naval (Yak-7). The watch brand developed its manufacture policy – to produce the mechanical watches with exclusive design and accuracy.
"The Great Russian Masters" is the most popular series of Alexander Shorokhoff brand. It is devoted to the Great Russian writers and musicians (Lev Tolstoy, Fedor Dostoyevskiy, Alexander Pushkin, Peter Tchaikovsky and others). These watches are reflection of the Russian history and culture. The aim of this series was to acquaint the foreigners with the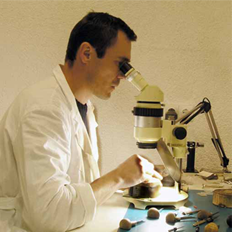 Russian history and culture. All watch engravings are made at the watch manufacture "Alexander Shorokhoff". The dial guilloching, movement engraving may take from one to several days. After the refinement and covering all details with noble metals, the most responsible phase starts – the assembling.
The watch brand issues men and women wrist watch series. The women wrist watches are striking by their sophisticated diamond finishing. The jewelers of the company use only diamonds and precious stones of high quality for finishing and decoration.
In 2009 the German brand "Alexander Shorokhoff" produced a limited
series of exclusive watches for the 40th anniversary of Konstantin Tszyu, 4-time world champion. The issue is limited by 270 pieces. 270 is not a chance number, it points to the quantity of amateur fights. The watches reflect the fighting manner of Tszyu and combine 2 styles at the same time: sport and elegance. The steel case with convex sapphire glass and screwed glass cover, the black guilloched dial, the numbers and hours hands with luminescent cover. Besides their unique design, the watches are also notable for their multifunctionality.