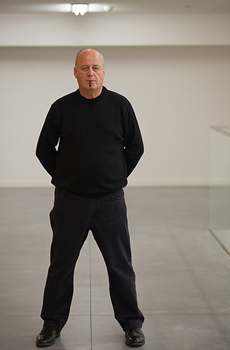 In 1921 Giovanni Alessi founded the company "Alessi".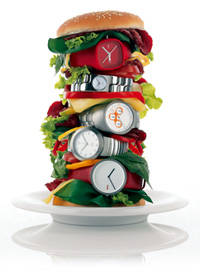 In the beginning the company produced the metal crockery. In 1935 Giovanni's son Carlo Alessi became the chief designer of the company. In 1945 he run the company and developed the design of coffee service "Bombe". In the same year his younger brother Ettore Alessi joined the company as a technician. In 1980s Alberto Alessi took the control and began developing the company through collaboration with such designers and architects as Alessandro Mendini, Ettore Sottsass, Richard Sapper and Achille Castiglioni. In 2004 he began collaboration with a new generation of such architects as Wiel Arets, Zaha Hadid, Ito, Tom Kovach, Jean Nouvel.
Today the Italian company "Alessi" is famous for its splendid crockery and various interior accessories as well as for its wrist watches produced to order.
The wrist mechanisms Alessi are an original "piece of design" which looks perfect on the wrist. It's no wonder, as the models were designed by such famous specialists as Achille Castiglioni, Ettore Sottsass, Alessandro Mendini, Karim Rashid, Patricia Urquiola and many others. In 2009 Alessi presented the project of new laser watches Alessi Laser Shot. These watches are not a typical chronometer, they are supposed to show the time by pushing a button on the bracelet: two laser rays will reflect the time on the owner's wrist. The designers assure that the laser will not harm your skin; nevertheless the watches are still in the plans. In 2010 the company presented the wrist watch models through an interesting and funny photography. In the same year the Alessi watch collection was supplemented with red-white and yellow-black timepieces and model with triangles of different colors on white background. The Luna series was renewed thanks to Alessandro Mendini, and the famous designer Karim Rashid developed five new models for the Kaj series, which you can buy this May already. Then the watch cases were one-colored, now thanks to famous designers the multicolored models have appeared.
In 2011 thanks to Italian designer Miriam Mirri, the Alessi wrist watches for kids have appeared. They are made in soft tones, specific to her style. The model of 4 centimeters diameter was called Space-bimba. The case and strap are made of polyurethane. There are 5 colors to chose: blue, pink, white, green and black – for kids who prefer a "strict style". The kid's wrist watches Space-bimba are produced by Seiko. The Alessi watches designed in the style of modernism are really unusual, as all products of the company.