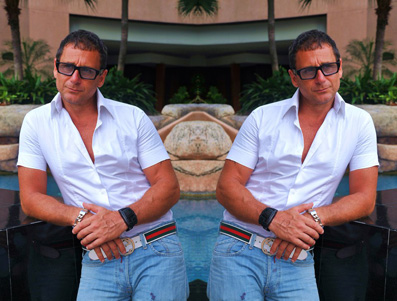 The Italian Alessandro Baldieri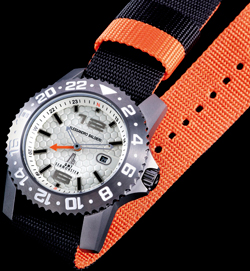 watch brand's creation dates back to 2006. It was founded by a talented designer, Alessandro Baldieri. Following the Italian timepieces production traditions, the company managed to occupy a decent place in the world's watch market for a rather short period of time. The success was supported by an intelligent PR-campaign and a right marketing policy. Nowadays the company has its representatives in Milan, London, Singapore. Alessandro Baldieri watches' main outlet areas are countries of Europe, Asia, the Middle East and USA. As Alessandro Baldieri company's founder states, "wrist watch models' design should go from the heart, but not from a draft board". The timepieces' design amazes imagination by the boldness of shapes and the fancy mix of styles. The fashionable and high quality Italian Alessandro Baldieri watches can be bought for rather affordable prices.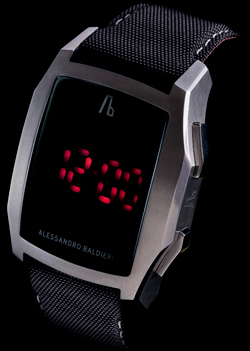 The company's products are represented by 5 lines: "Palombari", "GMT", "Sea Monster", "EOT 2", "End of time LED".
The GMT collection's watch models, synchronously indicating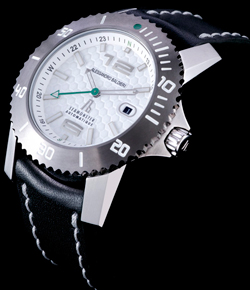 time in 2 different time zones, are made for travelling fans. The GMT function allows the travellers to orientate themselves in time simultaneously in 2 time zones.
The Sea Monster diver watch collection appeared in 2008. The watch, having conquered deep waters, was created in correspondence with all requirements, made for diver timepieces.
Light emitting diode (LED) technologies are used in the watchmaking industry rather successfully. Being in step with the time, Alessandro Baldieri created the End Of Time LED watch collection. Watches with LED displays have a great deal of advantages: they are not afraid of moisture, dust, hits, temperature drops. The compact and comfortable instruments for time measuring don't have any extravagances, the rectangular displays indicate only time.