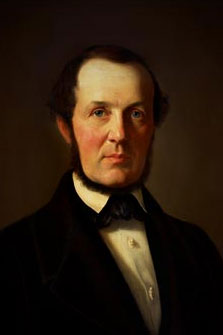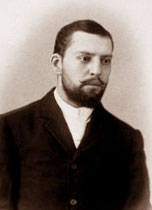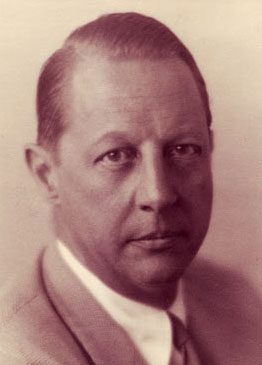 An authentic record saved in the Neuchâtel State Archives establishes that on March 29, 1718, a contract was concluded between Abraham Favre and the master watchmaker Daniel Gagnebin in which the former commits to teach Abraham Favre the profession of watchmaker to the extent of his knowledge for a period of three years. This document marks the beginning of the Favre watchmaking history. Another official document dated from 1737 then mentions his son, also named Abraham, as a master watchmaker. From the fourth generation on, the trade name of the firm becomes Abraham Favre & Fils, and the dials are signed with the brand "A. Favre & Fils", symbol of the origin and the continuity.
The Phoenix collection comes in two models, 10.1 & 10.2 (10th generation: 1st & 2nd models).
These models are equipped with the calibre HENRY available with the "standard" or "special" decoration.
The in-house calibre DB 1334/1 HENRY is named after Henry A. Favre, 8th generation, first industrialist to introduce twin-barrel movements in wristwatches. The movement combines the best technology available with traditional and ancestral watchmaking arts in terms of finishing and decoration: the shape of bridges with rounded "apple" heads, the double click winding mechanism with wolf teeth ratchet-wheel, screwed-in jewel settings, "swan neck" index-adjuster and a fixed balance-spring stud.
This movement has a diameter of 13 and ¾ lines and its heart beats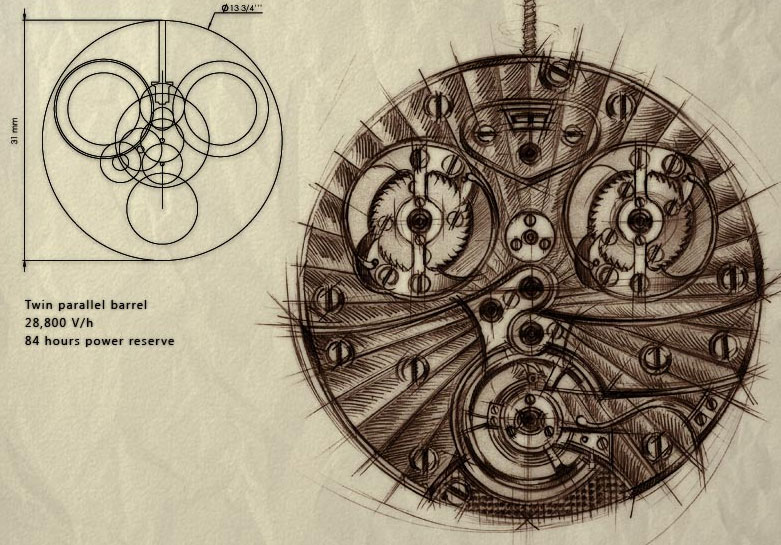 at 28,800 variations per hour, the best compromise between precision and reliability.
The case of the Phoenix collection combines modern and classical design. This deceitful simplicity makes watches modern, and its angular shapes give it a kind of aggressive elegancy. It has been designed using the principles of the Golden Ratio (φ), known from the Pythagorean School: principle used by architects, thinkers, artists… The crown has been based on a wheel of an automobile gearbox.
The first thing that draws attention in the Phoenix line is indication of "big" or rather "double date". According to the creator, it's "an original and patented system of "big date" indication, the purpose of which is to optimize the number of components and increase reliability, by reducing the number of moving parts to the minimum".
In fact, it's a "single date", through wide window of which the immovable numbers from "0" to "9" are seen, and the inside disk with numbers "1", "2", "cut", opening in appropriate moment (30th and 31st number) two "3" parallel to "0" and "1". "Through 0" movement of red hand, indicating first nine days of the month and painted on the same disk, is hidden by a special blind.
In a word, the A. Favre & Fils wrist watch is like gulp of wine from the oldest pipe in the cellar.