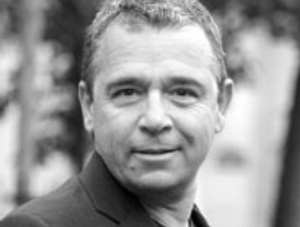 Watch company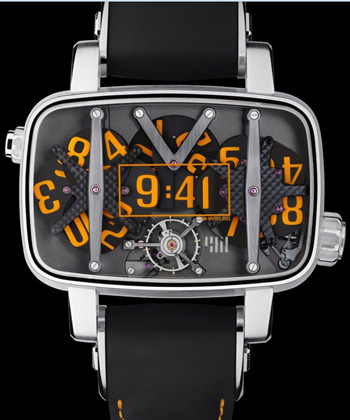 4N was founded in 2009 by Francois Quentin. Being independent watchmaker since 1986 Francois developed several modern models of watches for Swiss and French watch companies. In his 47 years he gathered a lot of design skills. Showing interest to mechanic and computers, he applies his design and master skills, which different and concrete, in industrial equipment, mechanical optics and web-design. Nowadays, Francois Quentin can be called experienced specialist in horology.
Simple digital dial with mechanical movement is the idea became the basis for creating watch brand 4N. The main conception of the company is going beyond the usual analog watches with moving hands. In the base of brand name laid four numerals on digital dial, showing time: 4N means 4 numbers. Showing time with the help of unique 4 digital dials, which show its rhythmical moving of time. Brutal and absolute high technological wristwatches 4N are equipped with complicated movement, indexes of which easy read thanks to intelligibility. Wristwatches 4N are modern watches – concepts with mechanical heart, which made in the best traditions of horology.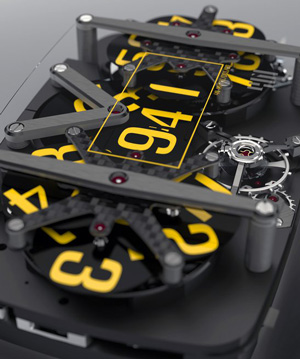 Nowadays, the only one child of watch brand 4N is model 4N-MVT01/D01/42 – really unique and complicated wristwatches. In this model perfectly find its combination digital indicator and classic design. Produce in limited series of 16 pieces, model 4N-MVT01/D01/42 is real embodiment of company spirit. Mechanical movement and dials are fixed in "masculine" case. Talented watchmaker Francois Quentin managed to unite digital indication of time with mechanic of hand winding. Power reserve MVT01 is provided with manufacture movement. With movement of hand winding and 12 hours digital dial model MVT01 was conceived with genius usage of moving discs. Lower discs are made from alloy of nickel or silicon and fixed on dial in carbon carriage. Showing time is with the help of 4 discs, showing hour, 5 discs – minutes and 1 disc, showing tenth of a minute. Movement works on constant power of jumping system, guaranteed minimal power consumption independent from voltage winding. Original size of numerals in 5.5 emphasizes uncompromising design of this unique watch. Process of movement assembling by hands, it appeared movement, managed to solve problems of balance, inertia and attrition, optimal movement, which spends minimum of energy. Movement consists from 520 parts on 86 stones. Frequency vibrations – 21.600 vph. Power reserve is 237 hours. Model 4N-MVT01/D01/42 has system of easy installation of time, which let to fix hour independent from minutes.
Wristwatches 4N-MVT01/D01/42 presented in variant from 18 carat white gold or platinum (16 pieces from every version). On the dial, on moving discs situated orange numerals, which while moving show current time. Dial is protected with durable sapphire crystal, which steady to scratches, and also provides maximal visibility of all subtleties of watch 4N-MVT01/D01/42 heart. Strap which fix to case by automatic system of fixing, available in variants from different high quality materials.
In two years of its existence watch company 4N managed to make the name of unique watch manufacture itself. Not looking on production of just one model, it caught the list of unique and complicated watches. Perhaps, following creation of the company will be as well unique and perfect.
>