Scatola del Tempo is secret world of caskets
Scatola del Tempo is Italian company, the name of which is translated as "The casket of time". The name of the brand testify about products, which it produces; it is different accessories for keeping watches and its transportation: caskets, cases, boxes, suitcases and chests. These perfect products produced for them who really values time.
Production Scatola del Tempo buy the most famous Swiss watch companies, many watchmakers, who keep and want to transport their perfect products in durable caskets or boxes. Production of Scatola del Tempo choose collectors, who wants to keep their exclusive models carefully.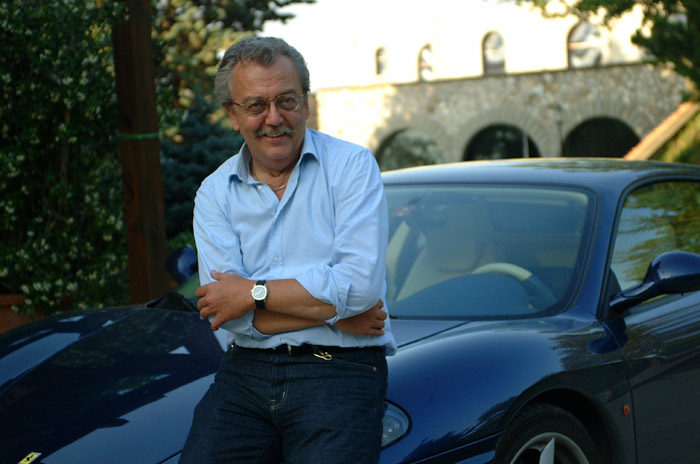 Masters of the company make products from high quality materials, as a result get original accessories. In caskets of Italian brand Scatola del Tempo can keep not just wristwatches, but also the most expensive jeweleries, decorations and different accessories, and also pocket watches. Made from valuable tree species or leather and covered with silk with original patterns caskets and another products of Scatola del Tempo are for keeping any accessories. Every casket has it's own individual number. In collections of Scatola del Tempo there are special boxes are for watches with automatic winding or perpetual calendar. The owner of such watches can be calm in durability and accuracy of his models, thanks to boxes of Scatola del Tempo. Fixing watches in special boxes, provided by rotation of the rotor, which mimics the required number of translational motions required for normal operation of the movement.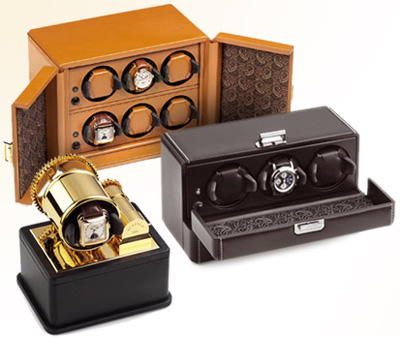 Company Scatola del Tempo was founded in 1980 in Italy by Italian Sandro Colarieti – producer of silk tissue, fan of cars and collector of watches. The idea of foundation of company of production different caskets and boxes appeared to Sandro when he searched cases and caskets for his watches. First small casket series for watches Colarieti developed during vacation in mountains. At the beginning Sandro produced different products in small number and presented to friends. But in some time, were orders on new cases and boxes. Thus, appeared different caskets, boxes, cases, chests, suitcases of Scatola del Tempo, having great popularity all over the world.
The success of Italian company Scatola del Tempo is in uniqueness and individuality of its products. The founder of the brand Sandro Colarieti thinks that expensive and exclusive watches should be kept in cases which correspond to its range. Besides, the brand and its talented founder managed to get success, thanks to high quality of materials and high range of inventive skills, which can be compared with products of prestigious watch brands. All products of Scatola del Tempo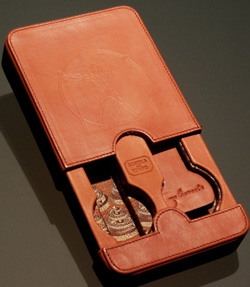 are made by hands by best masters from valuable tree species. While making caskets considers a size of watches, incoming nowadays on watch market. Brand makes special cases with thick leather for ultra thin watches, to don't have problems with keeping and transportation. In transportation in special boxes watches keep from unnecessary burden or flicking.
The making of different products of Scatola del Tempo consists from several steps. First, the mold fill with absorbent, and only then cover with a soft silk fabric. This delicate procedure, which is carried out by skilled hands of masters. It does not help any equipment or apparatus, the work is done manually. Such a process requires little attention and can be carried out only after many years of skilled labor. It should be noted, that some of the elements and details are in accordance with the wishes of the owner of watches. Boxes are finished on the outside with leather or other materials. Their hull polished finish. Equipped with a unique design and other details - buckles, straps, zippers, adorned with gold, ensuring its longevity.
All products of Scatola del Tempo are manufactured in Italy, and is carried out to check it. Gorgeous jewelry boxes, cases and other accessories can be seen every year at the World Exhibition BaselWorld. Products of Italian brand Scatola del Tempo is available in boutiques around the world.