Exclusive interview of ArtyA for Montre24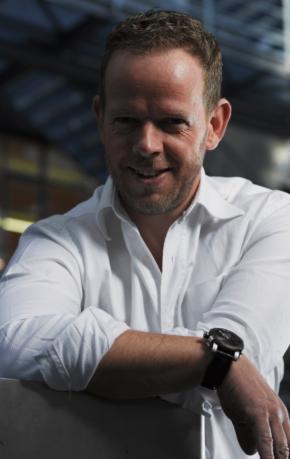 A talented watchmaker and skilled designer Ivan Arpa has created his own unique and recognizable style in the watch industry. He is one of the few watchmakers whose unit works are known around the world, even among the "uneducated" people. He not just create unique works, he makes them to transform.
The founder of the company ArtyA, Ivan Arpa graciously agreed to answer questions of Pam65.


Montre24:
Today wristwatches ArtyA are widely known throughout the world due to their extremely unusual design incarnation. How did you - a professor of mathematics – decide to build own brand, because we know that you had worked for a long time in the watch company Romain Jerome?


Yvan Arpa:

To tell you the truth...I think people are bored that everybody is wearing the same watch as their neighbour. I wanted to create a brand where creativity could be the DNA of the brand, the essence. I wanted to create only unique pieces so that I could promise my clients that they were the only one in the world wearing such a watch.
I had so many ideas that I wanted to make, that it became impossible for me to work for a strict brand.
I thought that time had come to create my own company. It is true that I have over 20 years of management experience in the industry but today I do not have to account for my creativity or strategy to my investors or my board of directors: I have none!
I can be as crazy and strange as I want and I really love it. I can put my passion of art in my watches and I can freely create whatever I want, when I want, for who I want and for the price I want.


Montre24:
Wristwatches of many watch brands have names of its founders. What does such an interesting name brand like ArtyA mean?

Yvan Arpa:
ArtyA means Art by YA. YA are the initials of my name - Yvan Arpa


Montre24:
Wristwatches ArtyA conspicuous for its unusual appearance, for which, apparently, you spent much time and effort. Whether you create your watches alone or anyone help you?

Yvan Arpa:
All ideas, materials and designs are mine. The patented process of thermal combustion is owned by ArtyA. The watches literally get struck by lightning as you can see on www.artya.com. As for the dials...little pieces of art, they are mostly made by my wife Dominique Cirpka-Arpa. She is the only one that truly understands me and complements my ideas. I love working with her.


Montre24:
All watches ArtyA are truly unique, because of their cases, which is presented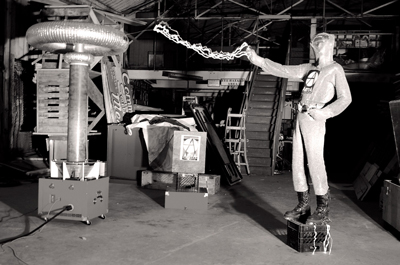 in a single item and is created with using a Tesla transformer. Why did you decide to build your watch cases with the help of such an unusual method? How do you create such unique cases (the process)?

Yvan Arpa:
In the ArtyA workshop we have a huge Tesla electrical coil that can generate lightning bolts varying from 100'000 to 1'000'000 volts. The film can be seen on my website WWW.ARTYA.COM . Each individual watch case gets struck by lightning and according to the voltage used, shapes and colors it in a totally unique and random way.
I work with all elements: rust with water – proof of the time that passes. Air with the dust and fire with the lightning. Life started with lightning and now it started my own company...



Montre24:
Do you use any exclusive materials or their combination in creating your watches ArtyA?

Yvan Arpa:
Sure! I love to use unconventional materials. I already started with that at Romain Jerome using rust from the Titanic but have taken it even further with ArtyA. I can inspired by so many things that it is hard NOT to use a new material. In my watches you can find real spiders, butterflies or dragonflies. You can also find little paintings. Some of my watches indeed contain dinosaur dung and others are made with Indonesian traditional knives or real live bullets. As you already know, my last piece contained ripped up Euro bills...honestly I have many others to come.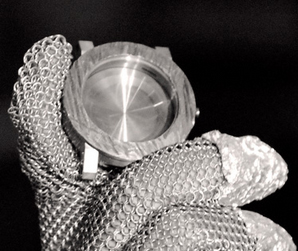 Montre24:
The wristwatches ArtyA are rather a piece of fine art and design than complex technical achievement. The dials are decorated with such pictorial techniques as collage, use of different dyes and pigments, and forging, which is absolutely not typical of watch making. Could you tell about these methods in detail?

Yvan Arpa:
Yes, as I mentioned earlier the dials are mostly created by my artist wife Dominique. She is a renowned painter. When at first time I asked her to create a dial for me, she was upset by the tiny size of the dials. Fortunately this apprehension did not last long, now she has so many ideas and possibilities it would be impossible to create them all.
We have developed more than 17 new artistic techniques never used before in the watch industry. As you know, nobody really needs a watch anymore to tell time. Everybody has a perfect time on their phone, computer or car. I therefor found it very interesting to make a piece of art that you can wear on your wrist.
Nevertheless, I know the rules of high end watchmaking very well and I will make some complicated masterpieces such as the Tesla Skeleton Tourbillon or the Perpetual Calendar.


Montre24:
The dials complement of the watches ArtyA are the most unusual items and substances: bullets, water and feces of dinosaurs. Could you tell us more about these models? What did prompt you to such strange ideas? And does the model with feces have its happy owner?

Yvan Arpa:
I have made several Coprolite watches (fossilized dinosaur excrement) that were bought by collectors from all over the world. The media success of this watch was quite amazing. Never before history and watchmaking were so closely bound together.
The Son of a Gun watch containing real bullets was also very much appreciated by Russians and Americans alike.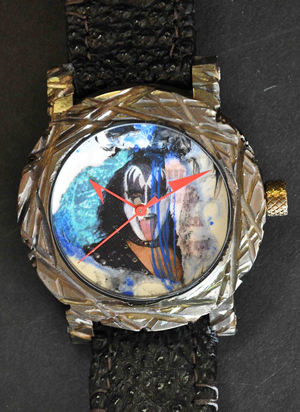 Montre24:
Among the watches ArtyA there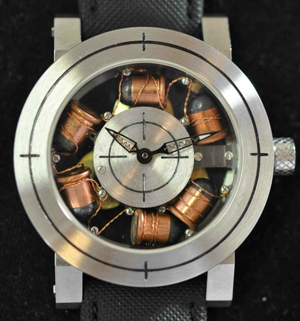 are a series of watch devoted to the legendary band Kiss. The watch dials of this series are decorated with portraits of famous singers. Whether new models, which dials will be decorated with portraits of any celebrities, expected in the near future?

Yvan Arpa:
I create watches according to my mood. One day it can be KISS, the next it can be Michael Jackson or Kate Middleton. For some particular art and/or watch collectors, my wifes sometimes make a made-to-measure dial on demand.


Montre24:
Are there any celebrities among the owners of the watches ArtyA and who they are?

Yvan Arpa:
Sure but most of them are private collectors and therefore this information is confidential. I can however disclose the names of Gene Simmons and Paul Stanley of the rock band KISS as well as Phil Collins or Mike Tyson. I can also mention Bernard Cheong (Asian watch collector). There are also many owners of important worldwide companies and some politicians.


Montre24:
What kinds of movements are used in the watches ArtyA?

Yvan Arpa:
All ArtyA watches contain high end Swiss made movements. It can be quartz for women or automatic for men depending on the model.
I have developed a first powering system with a quadri rotor (for the ArtyA Quadri Rotor) in the world. As for the Tourbillon movement, it has been especially developed with Concepto (Jacquet). The perpetual calendar has a special silicon escapement. They all have a very distinctive look, none like it exist on the market today.


Montre24:
In some models of the watches ArtyA can be traced elements of vintage style. Do you intend to use this style or it is acquired involuntarily? And how do you think does a vintage style have future?

Yvan Arpa:
If by vintage you mean proof of time passing then YES. You must remember your past in order to go to the future and you must not forget the scars that life has printed on you. Some of them are beautiful, some of them have hurt you. The look of my watch cases, hit by lightning, have the same scars.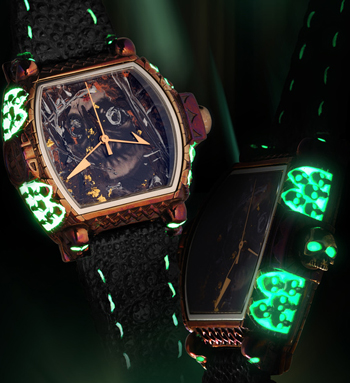 Montre24:
Recently you have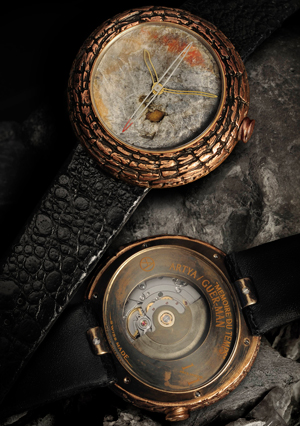 presented the watches Agonium Deconstracted, created in collaboration with renowned designer and lover of skulls – Daniel Strom. Do you have models created in collaboration with other renowned designers?

Yvan Arpa:
The collection I made with Daniel was one of a kind. I particularly like this artist as he has an independent spirit like me. No investors or external financing, the company is 100% of his.
I have the good fortune to have many friends. I am always open to those without an ego-problem. This is the one of the real problems in this industry.


Montre24:
Which model of ArtyA was the most expensive at the price?

Yvan Arpa:
My perpetual calendar is sold for CHF 52'000, my Tourbillons have a public price of CHF 120'000. As for all of my watches, you will get a unique piece, none will ever be the same, you will be the only one in the world wearing this particular watch.
Average prices of my collections go from CHF 1'900 to CHF 12'900.


Montre24:
Besides your unique and unusual creations, do you create more serous timepieces?

Yvan Arpa:
I design and consult for many different brand. Sometimes I appear on the foreground and sometimes I do not. For Volna, I made a very strong collection called Volnatomic a few years ago but I haven't been involved with them for the past two years.


Montre24:
You are the creator of the brand Black Belt Watch, in cooperation with the master of martial arts and finalist in competitions of different levels, the world champion in karate, Claudio Alessi. How did you decide to create a brand that directly opposite the brand ArtyA?

Yvan Arpa:
I have had a strange life but however strange it got, martial arts and the values it represents, has always had its place in it. I have been fighting all my life. My black belt brand has two main product lines: 1) Black Belt watch: for owners of a black belt.
2) Black Belt Spirit watch: for those not necessarily owning a black belt (yet) but adhere and understand the values of the Bushido warriors. Honor, Loyalty, Respect, Courage and Rectitude. This watch can be purchased directly on my website www.blackbeltwatch.com. Claudio Alessi who I made the brand with is my brother in arms. We have been fighting together since our youths and we have found ourselves in more then 18 finals around Europe. We have been the first Swiss karate champions. He has carried on as a professional fighter, and I carry on as an old man...


Montre24:
Are any world premiers with new interesting design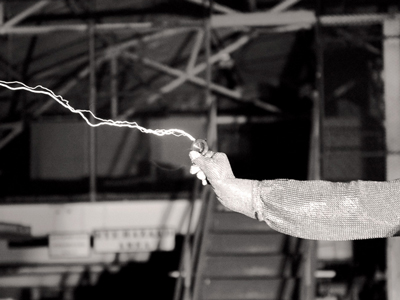 embodiment from the brand ArtyA expected in the near future?

Yvan Arpa:
I have new ideas every second. My assistant goes absolutely crazy working with me as almost every phrase starts with: I have an idea!


Montre24:
Does the the brand ArtyA have certain regions or countries where the prevailing quantity of selling?

Yvan Arpa:
We are currently doing very well in the Middle East, Europe and Australia where we have just opened an ArtyA boutique. The Asian market also looks very promising.


Montre24:
If you have an invitation to enter into such watch concern as Swatch Group or Richemont, what will you do in this case?

Yvan Arpa:
I do not think I will ever work for another company again. I love my freedom too much. It can however happen that I act as an external consultant for such a company. I do this with pleasure and I believe I can bring a lot to the management.


Montre24:
In your watches can be traced a note of healthy sense of humor. Does it help you in life and in creating unique watches ArtyA?

Yvan Arpa:
We laugh so much in our offices every day. I think I am very lucky. I realize that my way is off the beaten track and that I sometime disturb people but I have an either 'you love me', or a 'you hate me' mentality. I no longer wish to compromise. Those I have chosen to work with, have done so for many many years, I consider them my tribe, my family. We truly have a lot of fun together. However I do and have to battle against some people or some principles in order to keep this fun and freedom.


Montre24:
Have you managed to realize all the ideas that were in your entry into the diverse and wonderful watch world? Are there any unfulfilled among them?

Yvan Arpa:
My life will not be long enough to fulfill all the ideas.


Montre24:
What do you wish our readers?

Yvan Arpa:
Intensity of time is more important than the length of it.
Bang bang, buy my Son of a Gun watch.