The long-awaited model "Raketa-Zvezda" by Natalia Vodianova will appear in retail outlets soon.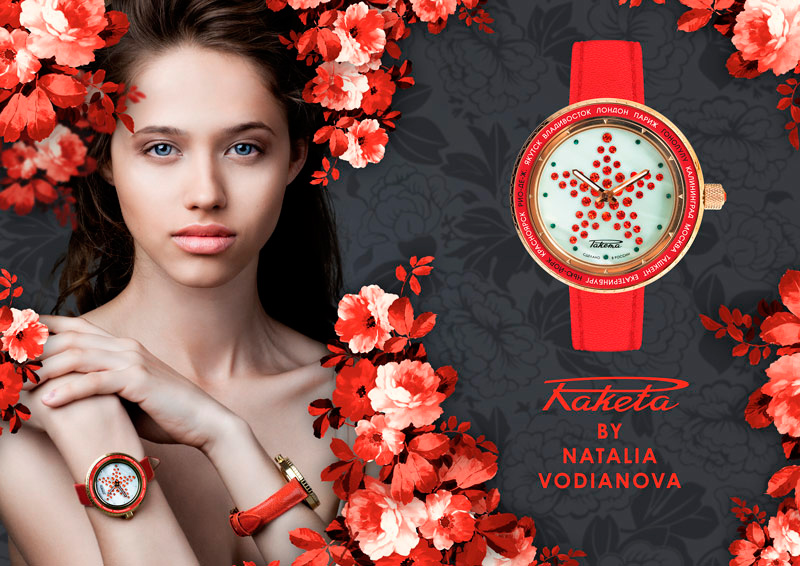 Natalia Vodianova with "Raketa-Zvezda"
Natalia Vodianova has created a design based on the "Goroda" watch of 1974s. It is a reflection of the nature of the modern woman. The original combination of large natural mother of pearl dial, inlaid ruby crystals and thin belt is a real work of watchmaking art.
"Zvezda" is a limited edition model and will be produced in two versions: quartz, which is coming out soon, and mechanic, which will be released later.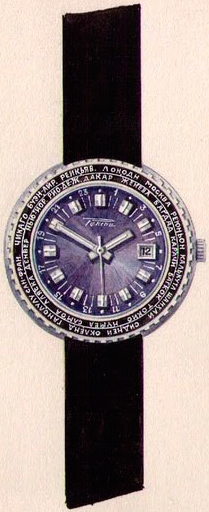 Raketa "Goroda" watch of 1974s
The release of "Zvezda " was expected within two years. The brand`s designers have long worked on an unusual design with a combination of pearl and the inlaid stone. For the hands were high, and do not catch on, they had to alter the construction of the pinion and wheel hub, make a higher case, add stones to the delicate pearl. Visually, the design is very similar to the original, but the technical component of the model has changed. Features such as sapphire crystal, water resistant were added... Nothing in the design idea was lost.
The main feature of the watch, like in the model in 1974, is a spinning bezel, with which you can find the time in cities marked by Natalia Vodianova.
Part of the profits from sales of the new "Zvezda" watch, the Petrodvorets Watch Factory will share with the Natalia`s charity fund "Naked Heart".
Press release
19.02.2014