The annual exhibition - fair BaselWorld has become for the whole watch and jewelery industry a kind of cult place where tends to get almost every jeweler and watchmaker. The exhibition BaselWorld 2012 once again attracted a huge number of brands and the watch company Urban Jurgensen & Sonner was no exception: at the BaselWorld 2012 it presented its novelties Urban Jurgensen & Sonner 2012. Information watch portal montre24.com presents an exclusive video clip of Urban Jurgensen & Sonner, prepared directly from the exhibition.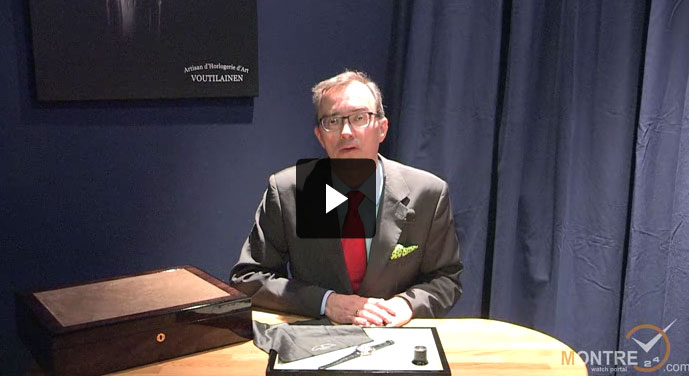 Urban Jurgensen watches presentation at BaselWorld 2012
At the BaselWorld 2012 exhibition the company introduced its one novelty - a model Detain Escapement, which, according to the presenter, is a world premiere. Of course, in the video clip was not explained what is the global importance of the model Detain Escapement. As the name implies, the model Detain Escapement by Urban Jurgensen - is a watch with a detain escapement that is likely to increase the rate of accuracy of the model. The model is available in the version with the case made of gold and platinum versions. The cost of the gold version of the Urban Jurgensen Detain Escapement is 44. 000 CHF, and the cost of Urban Jurgensen Detain Escapement in version with the case of platinum is 53. 000 CHF.
In the video clip is also said about the main markets of Urban Jurgensen. If you decide to buy Urban Jurgensen watch, so you should know that the company had no distribution network: the main operations are carried out directly at the factory. More clearly to get acquainted with the new model Jurgensen Detain Escapement is possible by clicking on the following link - http://montre24.com/video/161/.
Official site Urban Jurgensen
Freya
21.05.2012