| | |
| --- | --- |
| An "Intelligent" Chronograph Quartz Fly-Back Chronograph by Timex | |
At the end of September 2011 a worthy descendant of the watch brand Timex with the 156-year history represents a new chronograph Quartz Fly-Back Chronograph, complicated with the function of the Fly-Back. The company Timex masterfully combines the standard elements of traditional watchmaking and the progressive technical innovations.
The new model is demonstrated by the refined design in ideal proportions. The case of the model has a 43-mm diameter. The watch is designed on the basis of the manufactory movement. The chronograph is modified with the indicators of the perpetual calendar, world time, Fly-back, compass, altimeter and tide.
All the functions are represented on the black dial with contrasting light brown accents. They are perfectly in tune with the tanned brown leather strap.
The new chronograph is also available with the case diameter of 42 mm and 46 mm. The watch water-resistant varies from 50 to 100 meters. The new watches come with the straps in the different colors of leather or natural rubber.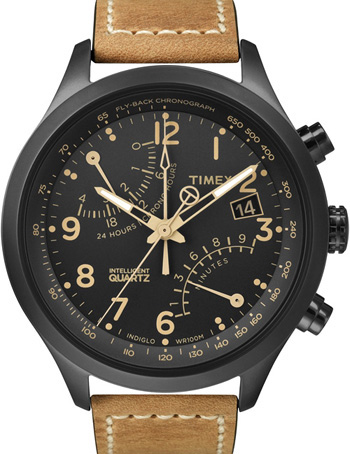 23.09.2011
Timex presents a new watch for diving
The watch company Timex has announced a new model of diving Depth Gauge Diver, created on the basis of high quality quartz mechanism TX.
13.07.12 Comments(0)



Timex is one of the leading watch companies, which offers a wide range of the watches for the customers of different ages and tastes. The story of the brand started in the middle of the 19th century. The watch company Waterbury Clock for 20 years, from 1850 till 1870, will make available to watch the American working class. Models of these watches are reliable, inexpensive, and serial production. In 1880, a subsidiary of Waterbury Clock released the first cheap mechanical pocket watches, which had the huge success. In the production of the Waterbury Clock watches worked mainly women, because they perform better the diligent and delicate work, and they have great skill with...
Detailed information Timex